Advantages of utilizing "Saved Searches" function in Egrow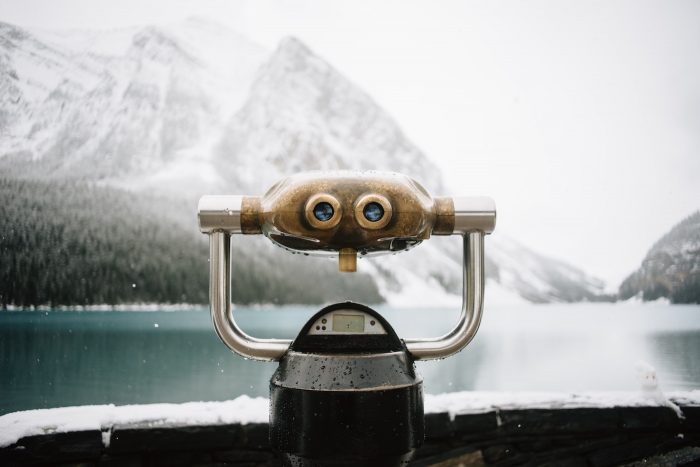 So, you are contemplating on potentially profitable niches to sell on Amazon. There are a few important statistics you need to take into account before selecting the niche to sell in. For instance, it's important to know the potential sales volume and revenue in niches so you can paint a clearer picture of your revenue goals.
Utilizing Egrow's Live Amazon Scanner, you will be able to perform real-time scanning of Amazon products and market analysis. Vital metrics such as estimated monthly sales, calculated average, minimum and maximum data for searched niches can be saved for further analysis.
To save your searches on the live Amazon scanner, all you need to do is click on the 'Save current search' button as shown in the image below and you can proceed to the next research.

Once you have finished researching for potentially profitable niches, you can view all your saved searches to decide on the niche to sell in. Simply navigate to the 'Saved Searches' tab, which can be found under the 'Tools' tab as shown in the image below.

Metrics from 'Saved Searches' can be used to compare researched niches to decide on the niche you want to start selling on Amazon. Five important metrics that need to be taken into consideration are color coded for you to analyze the complex data easily and make a decision:
BSR (Best Seller Rank)
Price
Reviews
Sales
Revenue
Based on personal preferences, you can either analyze data on Egrow or export saved searches with a click of a button to your desktop for further analysis. If  you want to simplify the data, you can toggle columns (Min, Avg, Max, and Total) for each metric for a better view and analysis. For instance, you want to only view the minimum, maximum, and average sales for your saved niches, simply toggle off data for BSR, price, reviews, and revenue columns.
Another great feature is that data can be refreshed to reflect the latest data from Amazon by clicking on the 'Refresh' button located under the Actions column. This way, you don't need to constantly refer to the Live Amazon Scanner for the most up to date data. More importantly, using the 'Refresh' button will save you from having to search for saved keywords repeatedly which is a waste of time. You can also remove unqualified searches by clicking on the "X" button.
Before we delve deeper into utilizing 'Saved Searches' to find your potentially profitable niches, you first need to know what makes a good product to sell on Amazon, and here's one of our articles you can read to learn more. To paint a clearer picture, let's use these yoga niches as a case study and we will decide at the end of this article which one of these niches has the greatest potential which you can start selling on Amazon.
BSR (Best Seller Rank)

First of all, let's take a look at the BSR for each yoga niches. Generally, products with a BSR of less than 500 indicate it is getting enough traction and selling well (ranking within the first 5 pages of Amazon's SERP) in the marketplace. The yoga block has a minimum BSR of 244 which shows that it is quite a hot selling product within the yoga category considering there are millions and millions of yoga products in the marketplace. The yoga neck pillow isn't too shabby either with a minimum BSR of 121 and the yoga socks have a minimum BSR of 606 which can be taken into consideration.
Price

According to the list of good product criteria, we want to sell products that are priced between $12-$99. Based on the saved searches, the yoga strap has an average price of $8 so selling it would have a lower profit margin and honestly not worth the effort and risk. However, the other 4 yoga niches are priced relatively good with higher profit margins.
Keep in mind that higher priced products generally have higher profit margins increasing your total revenue. The yoga neck pillow has the highest average price of $29 which is the sweet spot of pricing for impulse buying.
Reviews

Products with less than 1000 reviews are less competitive and easier to rank on Amazon compared to those with more than 1000 reviews. Obviously, the lower the reviews, the lesser the competition and the better it is for us to sell and make profit on Amazon.
Looking at the 'Reviews' data above, we know that yoga block (maximum of 737 reviews) and yoga mat bag (maximum of 763 reviews) are both potential niches to sell on Amazon. The yoga strap (1135 reviews) and yoga neck pillow (1262 reviews) have just over 1000 reviews and can still be taken into consideration but we will have to compare all metrics for a final decision.
Sales

Next, let's take a look at the sales volume data. We know that niches with higher sales tend to be popular and hot selling within the marketplace. To determine your potentially profitable niche, it depends on your personal preferences with your targeted monthly profit so I highly suggest you to set a revenue goal and work towards it.
Comparing data in the 'Sales' column, we know that the yoga neck pillow has the highest sales per month amongst all, with 2875 units sold per month. Yoga block also has a high sales rate, with 2339 units sold per month. Both niches have the potential to generate high revenue on Amazon.
Revenue

Looking at the 'Revenue' data above, yoga neck pillow has the highest revenue with $87,889 per month as the pricing is also the highest amongst all. On the downside, yoga strap has the lowest revenue with only $9,421 per month.
The total revenue column indicates the total revenue for products ranked on  the first page within the searched  keyword. Based on the data accumulated, we know that the best selling yoga neck pillow (maximum revenue of $87,889) is accountable for the majority of the revenue of $100,822. All other yoga niches have rather high total revenue except for yoga strap, of which is significantly lower than the rest with only $19,282.
Conclusion
After analyzing metrics for all 5 niches, there are 2 niches that we can potentially sell on Amazon to generate high revenue; yoga block and yoga neck pillow. Both niches have a low BSR, the selling price is within the good pricing criteria, low product reviews (although yoga neck pillow has reviews just above 1000), a high monthly sales volume, and a high monthly revenue.
To sum it up, the 'Saved Searches' tool can be used to not only view BSR, prices, reviews, sales and revenues for niches but also it can be used as a guide to find your first, second, or tenth product to sell in the Amazon marketplace.
Keep in mind that you need to take into account other factors which contribute to product sales as well. For instance, product listing optimization is vital in order to rank higher on Amazon SERP thus generating higher sales and profits. I hope this article gave you a detailed understanding of using the 'Saved Searches' tool and wishing you the very best of success finding your potentially profitable niches using Egrow.
Eugene is an Amazon business coach, consultant, and blockchain enthusiast. He helps aspiring and established entrepreneurs build a profitable Amazon FBA business so they can unlock their true potential. Learn more about him at https://wiseintro.co/freedomprofitsblueprint
Never miss a story from Egrow blog
Your Information will never be shared with any third party.