Amazon Marketplaces – Know Where to Sell to Achieve Success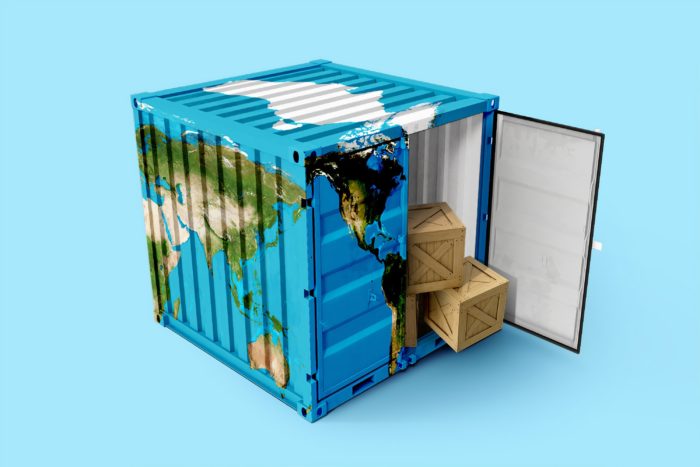 With over 2.5 million sellers working within 36 diverse product categories, Amazon is basically the world's largest online shopping mall. The expansive distribution and supply chain networks across 12 countries act as the different sections of this mall, with each unique market catering to the needs of every visitor's wide range of interests.
Amazon initially started as an online bookstore in America. Today, it sells nearly every item on the market across the world. The company went from making $511,000 in revenue back in 1995 to declaring $280.52 billion in sales just last year. To put it simply, Amazon evolved from a small start-up to a behemoth nearly impossible to comprehend in size and diversity.
Amazon ships goods nearly everywhere around the globe, but there are currently 12 countries where Amazon warehouses are situated. These are the official marketplaces. Each distinct market comes with its own pros and cons and provides exceptional opportunities for sellers. For better evaluation, we're going to rate the Amazon Marketplaces from 1 to 5 and provide our own analysis of the market size, level of competition, and initial investment for each. All the marketplaces will be marked relative to Amazon USA.
*These analyses are based off research conducted by Egrow.io*
Amazon Marketplaces List
Amazon America
Since July 1995
With a jaw-dropping e-commerce revenue of $602 billion, Amazon holds a 45% market share of US e-commerce business. With more than 112 million Amazon Prime subscribers, Amazon.us presents an extraordinary opportunity for growth to sellers and vendors. Because of this, the competition is fierce—everyone is looking for a spot in this e-commerce paradise. Sellers can choose products relating to 33 distinct categories. To enter this marketplace, you'll need a hefty investment. However, if you get a solid foothold, you'll recover whatever you spent in a short period of time.
Market size – 4/5
Contains the greatest number of products and categories allowed.
Competition – 5/5
Every seller wants to sell in the USA due to the highest number of e-commerce consumers, more than anywhere in the world.
Investment – 5/5
As every seller wants to enter this marketplace, competition increases and a new seller would need even more investment to break into a competitive niche.
Amazon United Kingdom
Since October 1998
Inaugurated on the same day as Amazon Germany, Amazon.uk covers four European countries—England, Scotland, Wales, and Ireland—and holds 30.1% of the entire market. UK's e-commerce revenue amounts to $141.93 billion and it boasts 15 million Amazon Prime subscribers. There are over 40 fulfillment centers in the European Union; 22 of them are in the UK.
This market is the hotspot for Amazon Sellers after Amazon.us, offering a range of 26 categories to sellers. The initial investment required is less than what's needed in the United States. Moreover, there is leniency for new sellers in VAT. There are many success stories from sellers who started on Amazon.uk. What will your story be?
Market size – 4/5
2nd most established marketplace after Amazon USA. Very old compared to other marketplaces.
Competition – 4/5
In recent years, e-commerce in the UK has expanded so investors have started eyeing it.
Investment – 3/5
The niches are still currently not saturated and the competition is not as fierce as in Amazon USA. Hence, the investment required is less.
Amazon Canada
Since June 2002
The Great White North hosts an enormous number of potential customers —5.3 million Amazon Prime subscribers. The e-commerce market stands today at $25 billion and is expected to grow at a fantastic rate. Sellers can sell anything within the 26 categories authorized by Amazon. Despite the harsh weather conditions, Amazon's optimized delivery systems have won the hearts of Canadians.
The booming market offers a chance for all sellers, locally and globally, to create an asset. The competition is increasing day by day, but with an amazing product and the right strategy to introduce it into the market, the opportunity is still there.
Market size – 3/5
The population of Canada is not very large. Moreover, there are other e-commerce giants in Canada which provide significant competition to Amazon Canada.
Competition – 3/5
Competition has been less intense over the past 2 years, but now it will definitely get tougher as more Canadians trust the amazon.ca marketplace.
Investment – 3/5
Due to a lack of competition in many niches, it's each for the new seller to start his Amazon FBA journey with a relatively small amount of capital compared to other marketplaces.
Amazon Germany
Since October 1998
Germany's e-commerce market is worth approximately $73 billion. Amazon.de offers a more significant e-commerce market for sellers than Canada does. It offers 29 categories for sellers to sell in and typically requires less investment than the US and UK, but the language barrier is a substantial obstacle.
Amazon Germany accounts for a 27% market share of Germany's e-commerce landscape. In 2016, there were 17 million Amazon Prime subscribers in Germany and it is estimated that this number will double by the end of 2020. If you are a fluent German speaker, or better yet, a native, this marketplace is the one for you.
Market size – 3/5
Launched on the same day as Amazon.uk, Germany is one of the most profitable Amazon Marketplaces in the EU. Foreign investors face issues with selling in Germany due to the language barrier.
Competition – 3/5
Competition is moderate in old niches, but there is an excellent opportunity for new sellers in many new niches.
Investment – 2/5
If you speak German you can make profits in this marketplace with less investment.
Language barrier – x
Amazon France
Since August 2000
As of 2020, French e-commerce market revenue has surpassed $46 billion. Like other countries in the EU, Amazon has also left its mark on France. Amazon.fr has gained a market share of 17.5% in the last twenty years and offers 20 product categories for sellers. To communicate with the local populace, knowing the French language is a must. Across France, ten fulfillment centers are operated day in and day out to meet demands.
Market size – 2/5
There are some other e-commerce giants in France that are giving Amazon a tough time.
Competition – 2/5
There are a small number of sellers due to the language barrier.
Investment – 2/5
A small number of sellers means less competition. Thus, less money is required to enter a competitive niche.
Language barrier – x
Amazon Australia
Since November 2017
The "Land Down Under'' joined the list of Amazon marketplaces pretty late, but the projections of its success and growth are impressive. E-commerce in Australia has a collective value of about $22 billion. Right now, Amazon holds only a 3% market share, and eBay is its strongest competitor.
However, Amazon's market share is increasing at an unbelievable pace and 33 categories are already accessible to sellers. Competition is low and the market, unsaturated. If you ever thought of building a business empire on Australian soil, the odds are in your favor.
Market size – 2/5
As it is a relatively new marketplace, only 3 years old, Amazon still needs some time to get ahold of the e-commerce market.
Competition – 2/5
Sellers are more tempted to sell in the established Amazon markets than selling in the new ones.
Investment – 2/5
Very easy to enter into a lot of niches due to less competition.
Language barrier – x
Amazon India
Since June 2013
India has a large population of 1.3 billion people, which is eye candy for every big corporation. India's biggest e-commerce giant is Flipkart (recently acquired by Walmart), but now, it faces a massive threat in the form of Amazon.in. At the end of 2019, India had 10 million Amazon Prime subscribers and the numbers are only going up from there. In a short period of 6 years, Amazon.in has secured 32% market share, and experts believe this is bound to increase, as well.
The e-commerce future seems bright in India as Internet facilities and online payment methods continue to improve dramatically. At the end of 2019, projections suggest that Indian e-commerce will generate $99 billion.
The growth rate for Amazon.in is the fastest among the Amazon Marketplaces. India is a multi-cultural, multi-ethnical country with mind-boggling language diversity. Sellers have significant scope in this marketplace if they can tackle all the different languages and dialects.
Market size – 2/5
Flip cart (Walmart) and some other e-commerce companies are also popular in India, but Amazon's market share is increasing in India at a rapid pace.
Competition – 1/5
India is a relatively poor country where the people have less spending power as compared to developed countries where Amazon has existed for decades. Due to this reason, sellers have never preferred to sell in India but now this is changing rapidly.
Investment – 2/5
Due to the devaluation of the Indian rupee and a currency exchange advantage, foreign investors can invest a small amount of money which will be sufficient.
Language barrier – x
Amazon Italy
Since November 2010
With approximately 1.5 million Amazon Prime subscribers, Amazon.it holds an esteemed position among the EU marketplaces. E-commerce revenue for Italy stands at a threshold of $17 billion, and Amazon controls 14% of the market.
Sellers have access to 19 categories to sell their products, but knowing the Italian language is a must for navigating this customer base. Market size is small and competition is low compared to other EU countries, making Amazon.it easier to enter and find long-term success.
Market size – 1/5
Amazon has to compete with other e-commerce giants in Italy which are slow in giving up their market share. Nonetheless, the future looks bright for Amazon Italy.
Competition – 2/5
Not many sellers want to sell in this marketplace due to the language barrier.
Investment – 2/5
Investment mainly depends on the competition. The niches with less competition are much easier to break into than the niches with more competition.
Language barrier – x
Amazon Spain
Since September 2011
With 25 categories for sellers, Amazon.es is the honey pot for international and local investors. The product catalog is booming at an explosive rate as the number of sellers on this platform continues to grow exponentially.
Spanish e-commerce is worth $18 billion, and Amazon Spain's share is increasing dramatically. The website is available only in the Spanish language unlike sites for other marketplaces which can be translated to English, Dutch, and Turkish. This significantly reduces the number of international buyers.
Market size – 3/5
Amazon has set up its stronghold in Spain and is gaining even more market share.
Competition – 2/5
Spanish language is a must for sellers. Therefore, sellers would rather choose to sell in countries where English is spoken.
Investment – 2/5
Less competition means less investment is required.
Language barrier – x
Amazon Turkey
Since September 2018
Launched just two short years ago, Amazon.com.tr has become the heartbeat of Turkish e-commerce. With the recent uplifting of International Trade sanctions, all aspects of trading and business are progressing in Turkey.
E-commerce market evaluation marks its worth at $7 billion and competition is the lowest in comparison to other EU marketplaces. The capital required to start selling is comparatively lower than in other markets. The opportunity is there for those ready to seize it.
Market size – 2/5
A new marketplace; still needs some time to become established.
Competition – 1/5
Few sellers as sellers find it more worthwhile to spend their time and money on other established marketplaces.
Investment – 1/5
Less competition means lesser investment is required.
Language barrier – x
Amazon Brazil
Since December 2012
Brazil is the world's fifth-biggest country by area and sixth by population. After conquering most of Europe, Amazon returned to the Americas to establish a stronghold in this emerging economy and now offers 34 different product categories to sellers and buyers.
From 2019 and beyond, Brazil is expected to generate $21 billion in revenue from e-commerce. Currently, Amazon's distribution network is facing issues due to the large size of the country and a number of other adverse conditions. High customs duties and tax on imports is a turn off for sellers planning to invest in Amazon.com.br.
Market size –2/5
Brazil's progress has been hampered by other established local e-commerce companies.
Competition – 2/5
Competition is not too tough as sellers find it easier to invest in other established and more profitable marketplaces.
Investment – 2/5
A New seller can enter this marketplace with little investment.
Language Barrier – x
Amazon United Arab Emirates (UAE)
Since May 2019
Home to one of the wealthiest nations in the world, Amazon's arrival in the UAE was long overdue. Despite its small size and population, UAE's e-commerce revenue amounts to $18.5 billion. In less than a year, Amazon.ae has managed to secure 15% of the market. As the marketplace is new, the competition is rather low. The investment required to enter this market is also lower compared to other markets. All in all, Amazon.ae is expected to be the next "gold mine'' for sellers.
Market size – 1/5
Amazon in the UAE has launched just one year ago, but it is predicted to become the number 1 e-commerce giant in the UAE.
Competition – 2/5
Both old and new sellers are entering this marketplace after being shocked by its massive growth in such a short time.
Investment – 2/5
Right now the required investment I small, but soon it will become much more difficult to enter these marketplaces with small investments.
Language Barrier – x
Amazon Marketplaces Conclusion
Despite all the data and metrics recorded and analyzed over the years, it can be concluded that there are no absolute criteria for selecting the right marketplace for your business. What you can do is make an informed decision based on levels of investment, competition, linguistic abilities, Amazon subscribers, market size, and market share.
As a seller, it's your job to make careful and calculated decisions when it comes to choosing where to sell. Our goal is simply to guide you in the right direction.
Never miss a story from Egrow blog
Your Information will never be shared with any third party.