Steal Amazon FBA Competitors Sales by Finding their Best Keywords!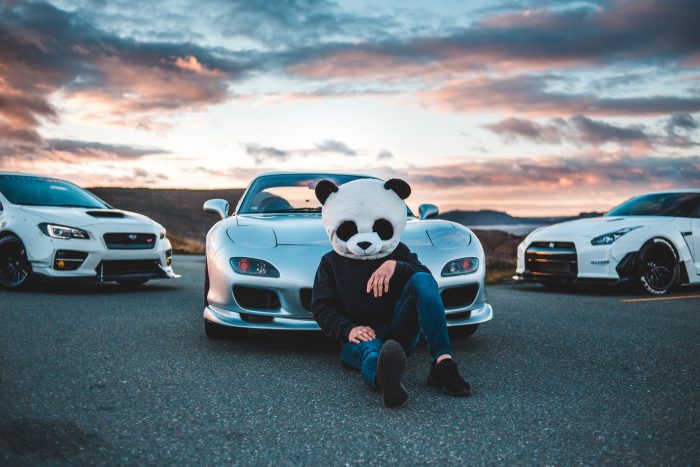 Want to know the secret to acquiring new Amazon FBA customers? Take them from your competition!
Do you feel like you've hit your maximum daily sales?  Today we are going to change that! As an Amazon seller, your most important job is to put your product in front of the right shoppers.  The best way to put your product in front of new shoppers is to target relevant customers who are looking at similar products. Advertising with keyword PPC will allow you to gain rank on high performing keywords, bring additional awareness to your brand, and will eventually result in organic sales.  So the best way to quickly gain rank on a keyword is to find your direct competitor's best keywords and out-beat them in sales!
Who's my competition?
So first, you need to figure out who your direct competitors are.  An easy way to figure this out is to look at your search term advertising report in Seller Central.  Download your report, filter the top column, and scroll over to where it says "Total 7 Day Sales", sort this from high to low.  This will show you which search terms/ASINs generated you the most sales. If you see an ASIN that is generating you a lot of sales, that means you have proven data that shows you've taken sales from the competitor many times.  Another way to find direct competitors is to scroll through Amazon for the main keyword describing your product. You want to find other listings that are extremely similar to your product; please note, you need to have a competitive edge or be at the same playing field with the competitors you are going to target.  For example, you need to have a better price, quality, more pieces, better packaging, etc. You want to make sure you are investing advertising money into keywords you know you can acquire.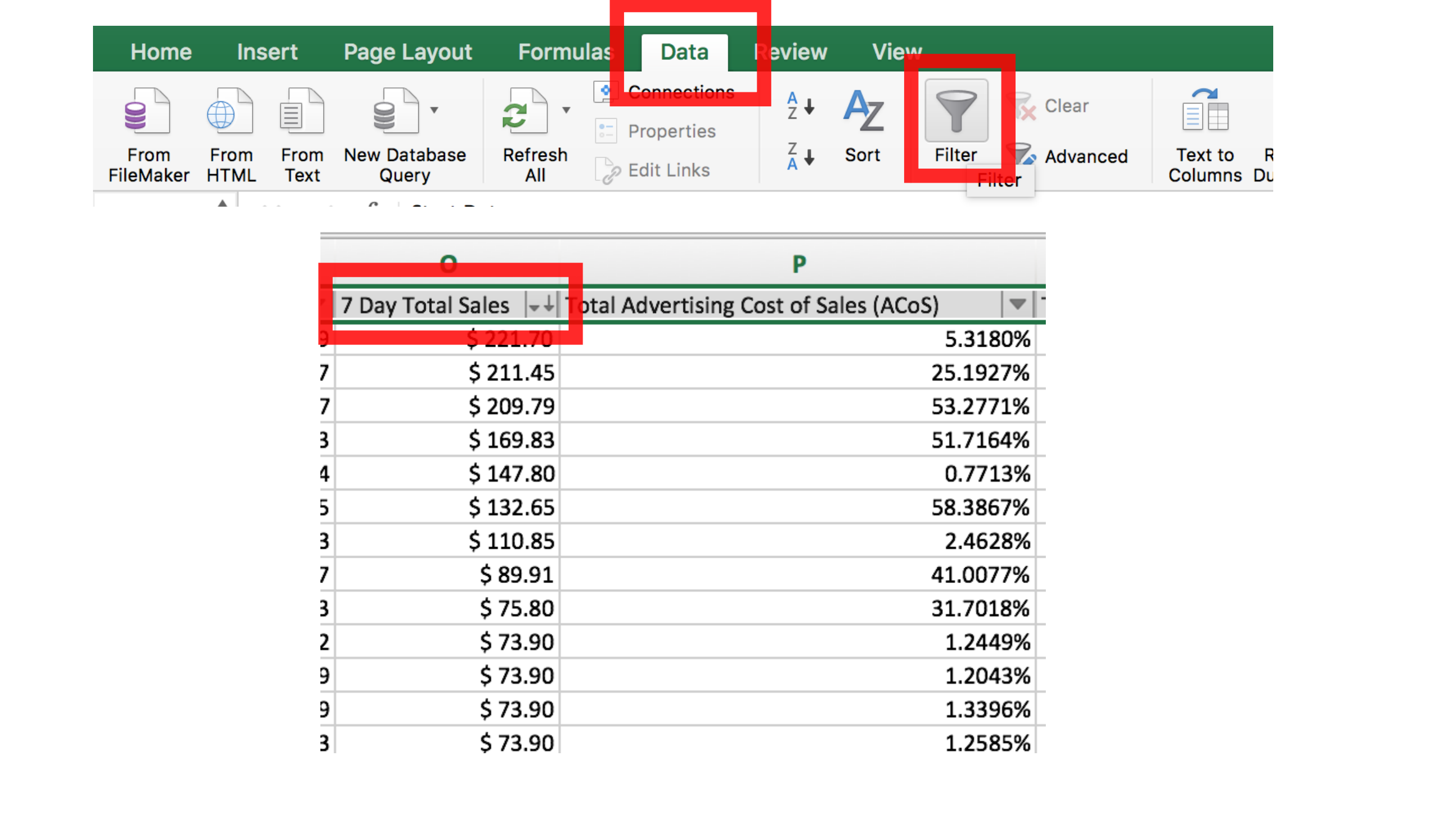 What's Next?
Now that we've found our competitor, we want to figure out what keywords your competitor is ranked for.  If we start targeting direct competitors keywords with our superior product, we are going to steal some of their sales.  So now you want to go into Egrow's Amazon Reverse ASIN tool and plug your competitor's ASIN into the search engine. This tool populates a list of keywords your competitor is ranked for plus additional data on who is targeting specific keywords in that market.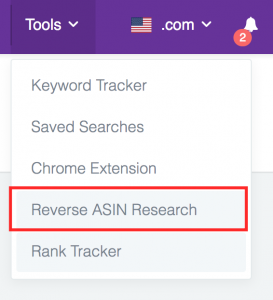 We want to target keywords your competitor is ranked really well on, so you will sort 'Position' from low to high; meaning, the lower the position, the closer their listing is to the top of page 1. Now you will see a list of keywords your competitor is ranked very well on, these are the keywords you will put into a manual PPC campaign.  I recommend you put these keywords into both exact and phrase match campaign, place a higher bid on exact match keywords for more relevant clicks.

Another tip, for easier and quicker ranking, target your competitor's keywords with a low number of 'products'.  The products column means how many listings are indexed or advertising for that keyword. The fewer amount of competitors trying to rank for that keyword, the easier it will be for you to move up in rank on that keyword.

A few reminders…
It is okay to target lower volume keywords too.  Going after 1,000 search volume keywords can be very expensive and competitive.  If you acquire an array of lower volume keywords, you will rank quicker and less expensive than spending a bunch of money to get to the top of page 1 for a high search volume keyword; plus, you will avoid nasty competition!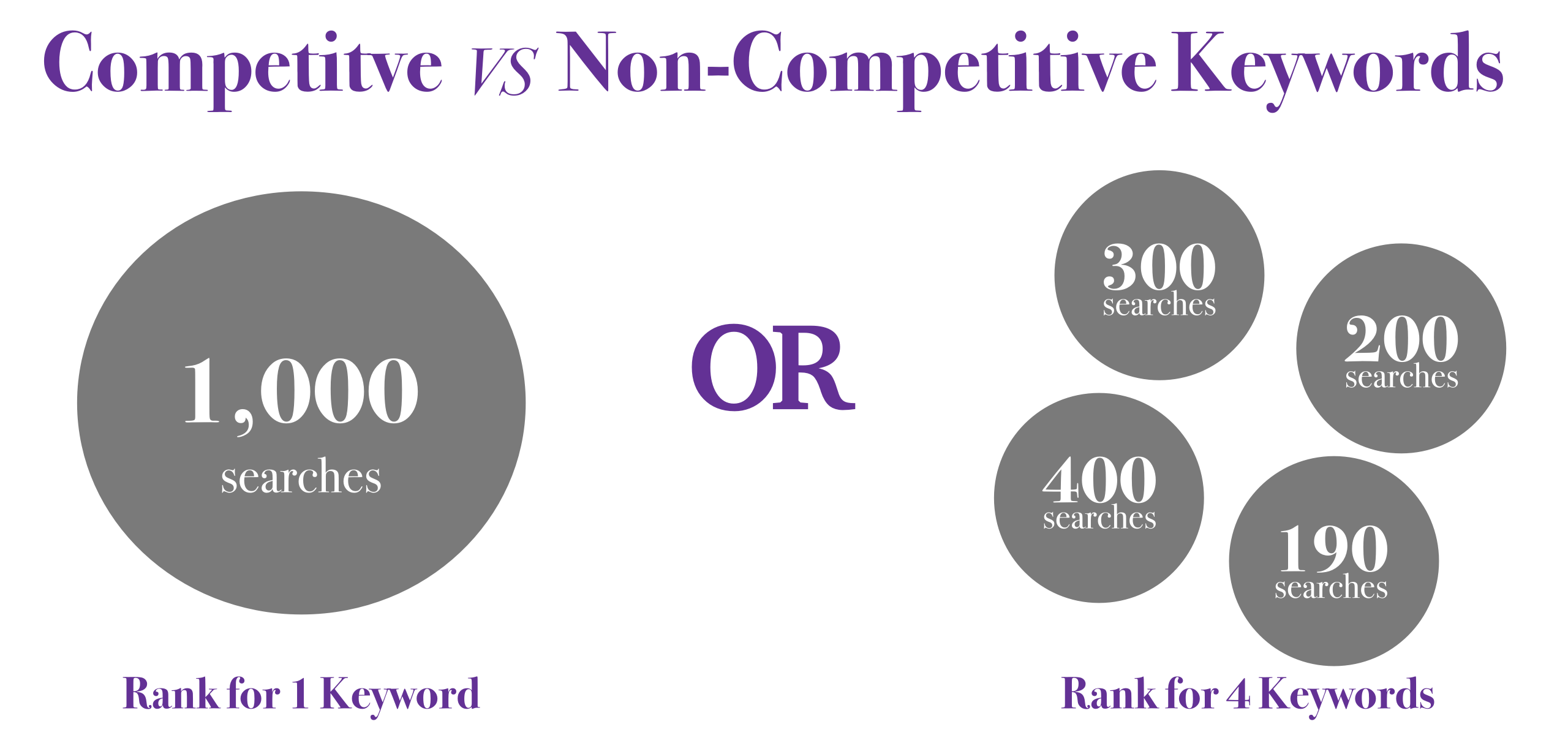 Make sure the keyword you are targeting is highly relevant to your product.  The keyword should be an exact match to what your product is. If you target irrelevant keywords, you will spend a lot on clicks and it will result in very few sales which increases your ACoS.  Find long-tail descriptive keywords to target will result in a high click-through-rate and a low ACoS, saving you a ton of advertising money and increasing your rank and sales!
You've got to have a competitive edge over the competitor you're trying to steal sales from.  If your market is price sensitive, don't try to steal sales from a seller with a lower priced product.  Make sure you have a superior product than the competitor you're trying to steal sales from otherwise your shopper will not see the reason for buying your product over the competitions.
Overall, the best way to drive new shoppers to your product is to acquire sales from your direct competitors.  You can easily target competitors that you have a direct advantage over and steal their customers, sales, and rank.  This will result in long term growth as you gain rank on these keywords resulting in organic sales. Continue to target new competitors as you find them and you will eventually hold a large piece of the market share for that particular product!
Never miss a story from Egrow blog
Your Information will never be shared with any third party.