Difference between Database Research and Live Amazon Scanner tools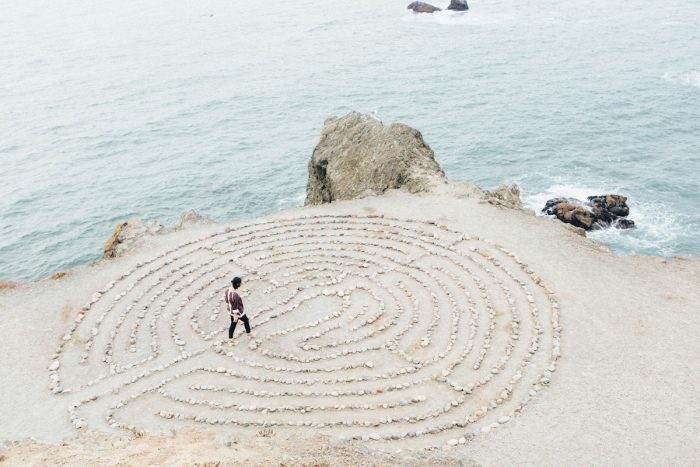 In this article I will explain what is "Database Research" tool in Egrow software, how to use it for product research and in which way it differs from "Live Amazon Scanner" tool.
What are the advantages of each of these tools and how both of these tools could help you in order to find products you can start selling on Amazon (or Ebay, or ecommerce platform such as Shopify).
Database Research
"Database Research" is our collection of already pre-scanned products from Amazon marketplace. It contain millions of products from Amazon that Egrow software selected and those products are scanned and updated on a daily basis. This means that we are already spying on millions of products every day and save all the changes related to these products in our "Database". Data that are tracked include:
changes in BSR (Best Seller Rank),
estimate sales,
no. of reviews and review rating,
price changes
Category Rankings and
Keyword Rankings.
All of these details are available at product details page which you can see by clicking on product name or product image. In some of the following articles I will explain in more details what are these metrics at product details page and why they are important in product research.
Products that are not in our database can be added easily – simply visit "Product Tracker" tool inside Egrow and add product to the tracker by typing ASIN number of that product, or find product using "Live Amazon Scanner" and click at "Add to Product Tracker" button. Immediately, we will start collecting data for the specific product on a daily bases.
Similar product research softwares that are currently available on the market are requesting from a user to add a product to the tracker in order to start collecting daily changes of the specific product. In comparison to this, Egrow goes a step beyond and offers millions of products with pre-scanned data. By simply clicking on the product in "Database Research" you can find an overview of the historical changes on a daily basis – up to 90 days back.
Two most important features of "Database Research" are:
Millions of daily scanned products with daily changes in important metrics (mentioned above).
Advanced filters that allow you to easily research "Database" and display only products that meets your criteria.
Let's take a look at the filters: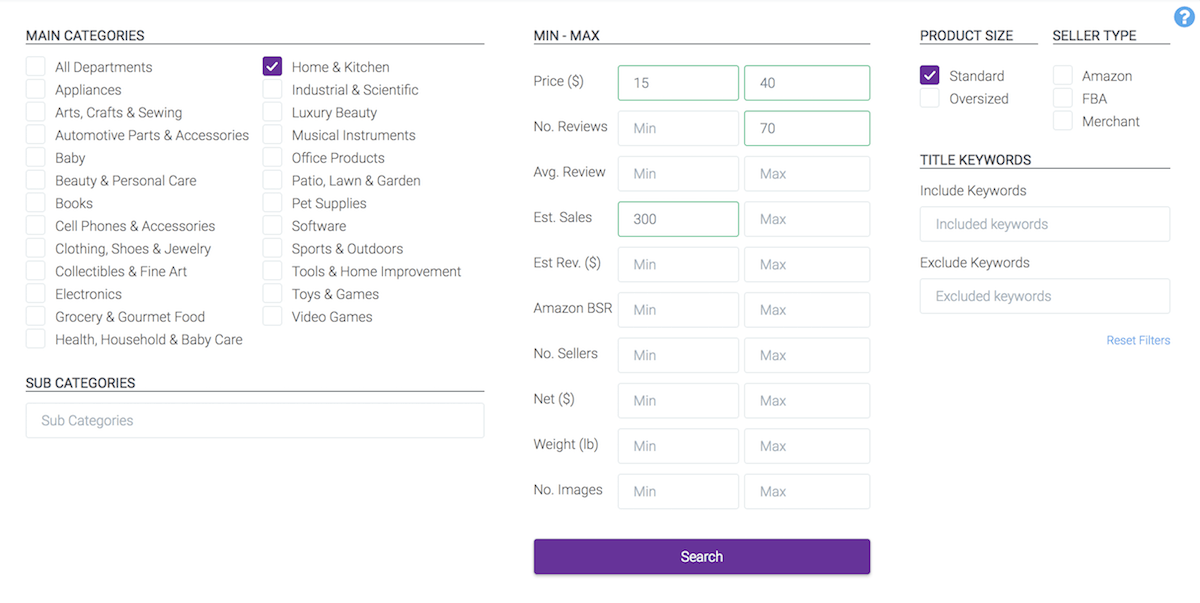 Filters selected above will display products
in Home & Kitchen category,
with a price between $15 and $40,
where number of reviews is below 70,
estimate monthly sales are 300 or more
and product size is Standard.
Note: In "seller type" filter (Amazon, FBA, Merchant) if no option is selected it means "show products from all 3 seller types".
Another example: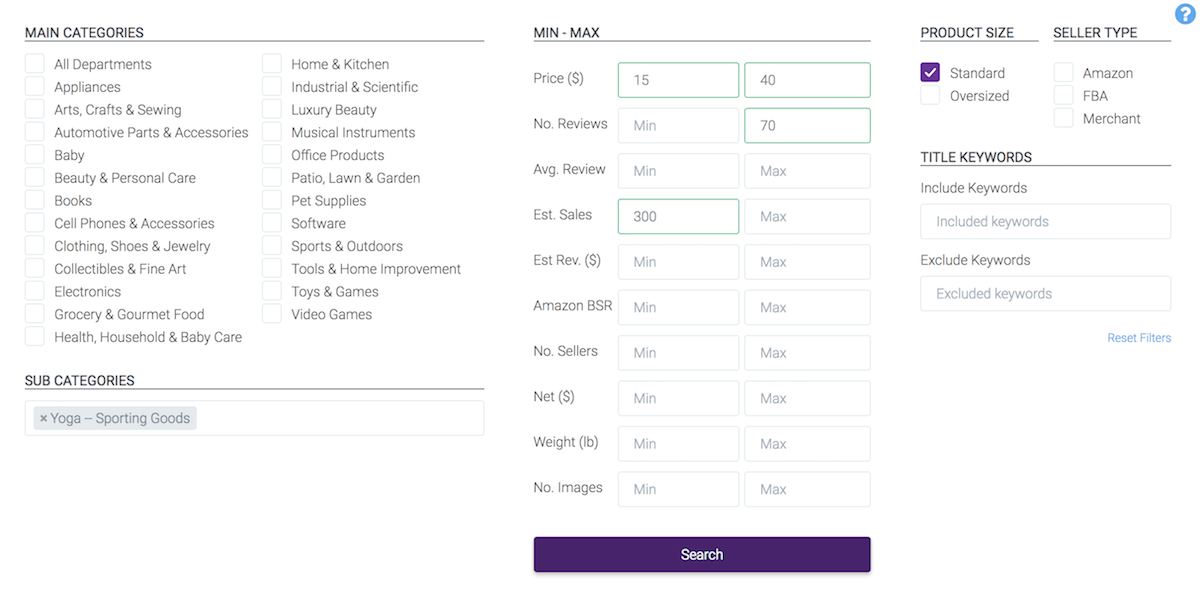 Product criteria is the same – but Yoga is selected as subcategory.
What filters in Database Research should you use to find a perfect product?
It depends of your strategy. And the strategy is something that you should develop by yourself.
There are many online training courses about how to start and run Amazon FBA business. If you can not motivate yourself – you can always buy some of $500 to $5000 range "guru" trainings – it will help you to follow the precise steps and in this way start your own business.
On the other hand, you can gain the same knowledge with the free resources from YouTube videos and Facebook groups. There are a lot of free and paid online courses and it is up to you which path you want to choose. For some people it works better if they pay high price for training, while others are self motivated and can go with the free resources that are sharing basically the same information.
Tip: I would highly recommend you to join some of the smaller mastermind groups where fellow colleagues are on the similar path like you, where they motivate each other and share their successes and fails. We are planning to create a unique mastermind platform on Egrow that will gather small supportive communities. If you have an account with Egrow – you will get notified via email about it.
When it comes to Amazon FBA courses (free or paid) – reality is that most of the "gurus" are just rewriting content from each other and most of them actually does not make profit by selling products on Amazon, but rather by selling their how-to trainings or by promoting related services with affiliated links.
Selected filters shown as an example in the images above are the same ones that most of the trainings will suggest on using as criteria for a product research – to look for products in $10 to $30 or $15 to $40 price range, to set a goal of selling 10 products per day or 300 products per month, to look for reviews that are under 50 to 70 as that is considered as easy to gain number by giving away products and building reviews…etc.
If you want to follow these instructions, go for it – just set filters as described above and play with the different categories selection.
However, I encourage you to think out of the box and use Amazon FBA trainings just as a startup idea and tips for technical things about setting up business, product, shipping, importing, etc. But for developing a brand and product line and doing market research please use your brain together with Egrow tools.
Research, observe, look at daily and weekly changes of products and search results and make your conclusions based on this.
In some of the feature posts, I can share more details about long term ecommerce strategies – how to consider the bigger picture while developing real brand and product line. If you are interested in reading such article, let me know – just post the comment below this text.
Live Amazon Scanner
Purpose of "Live Amazon Scanner" is to provide the same or better data in regards to Chrome Extension which is used for similar market research tools. Our idea in Egrow was to build all-in-one software within you could finish the entire research process without leaving the application. And it is still growing and improving day after day. Unlike the "Database Research" that has pre-scanned products, "scanner" is performing a real time scanning of Amazon products.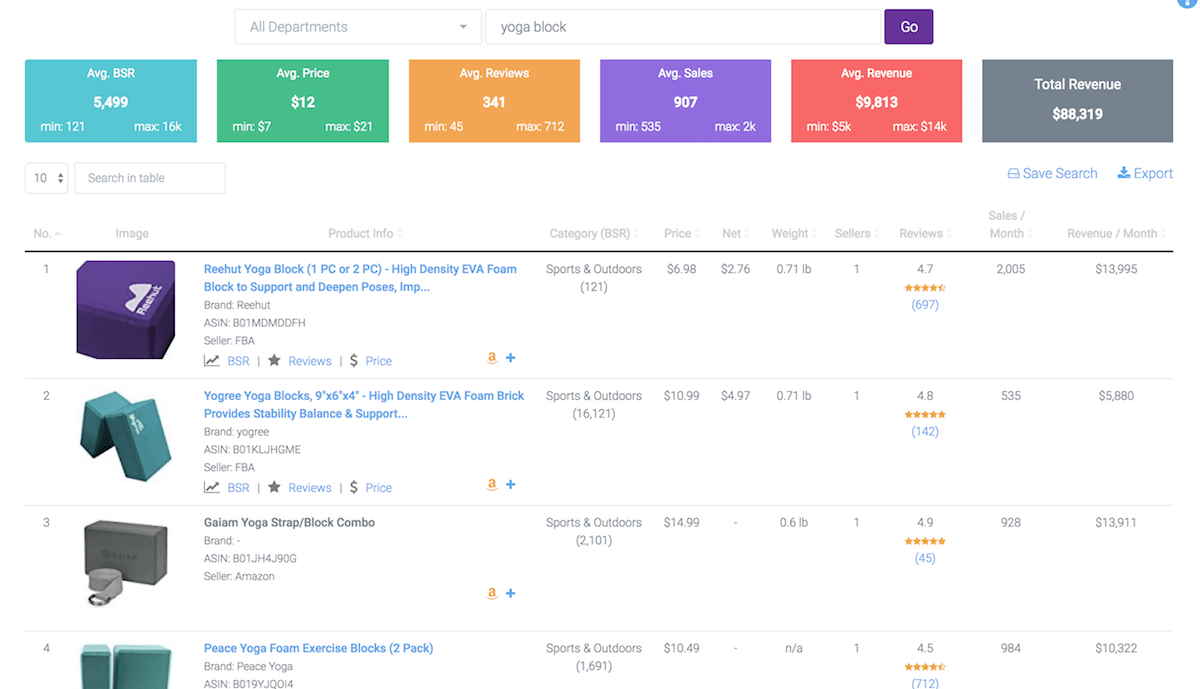 Egrow's "Live Amazon Scanner" will give the same results as Amazon when typing a certain keyword in the Amazon box search. Difference is that on Amazon you won't see the important data that we added next to each product such as
seller type,
net revenue,
product weight,
estimate sales and revenue,
option to sort product by any of these numbers
and my favorite feature – average numbers table (colorful table at the top of results).
This table is so powerful if you understand and learn how to use numeric data in market analyses and in some of the following posts we'll take a deeper look into this feature, together with "Saved Searches" tool.
In "Live Amazon Scanner" results some products are colored blue – you can click on it and see the product details with historical changes. Basically it means that product is already in our database and we are collecting changes for that product.
Some other products are in gray color and in order to see its details you need to add it to the tracker first and after that we will start collecting daily data for it. To add product to the tracker simply click at blue plus icon in the product row.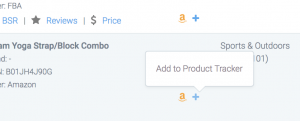 To summarize:
With "Database Research" you have access to millions of products that are already scanned with daily changes and detailed information about the products. You can use filters to refine search and products criteria. You can also add any product to the database by adding it to the Product Tracker – which means we will start collecting daily data for that product.
With "Live Amazon Scanner" you are doing a real time scan of Amazon products and the results are the same as on Amazon but with some extra important metrics such as estimated sales and calculated average, minimum and maximum numbers for top ranked products. Certain amount of products are already in our database, if not you can add them to the product tracker and in that way request the daily scanning of that product.
Never miss a story from Egrow blog
Your Information will never be shared with any third party.