Amazon Seller Conferences During the COVID-19 Times 2020-2021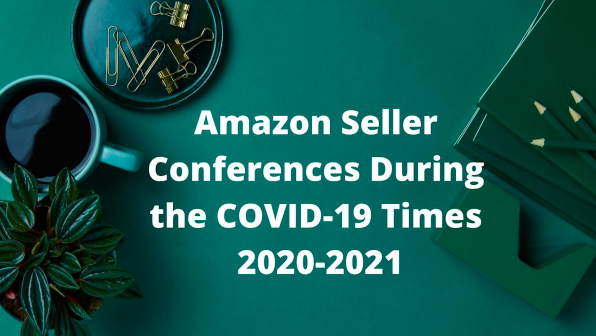 While there are numerous ways to get educated on the latest amazon seller trends and technology, the best approach is attending an Amazon seller conference with many of the best in different industries to enlighten many individuals on what's new and how to make a whole lot of money.
This is a great option because there is no better way to gain more than hearing things directly from these leaders in the industry, irrespective of the size of your business. In this article, we will be taking a look at some of the best Amazon Seller Conferences for you to attend in 2020.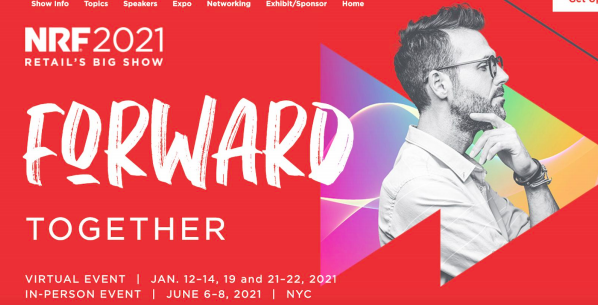 Date​: January 12-14, 19, 21-22, 2021
Venue​: New York
For every other business, vision is a figure of speech that shows what the company stands for, but in retail, vision is what you do. This has to do with having a plan, knowing what to expect in the future, and putting things in place. This energy to pursue your vision is not everywhere but is something you can find in a community filled with a huge global audience that you can get from NRF. The NRF show is one of the best places to get the best ideas and connections – one can take you places.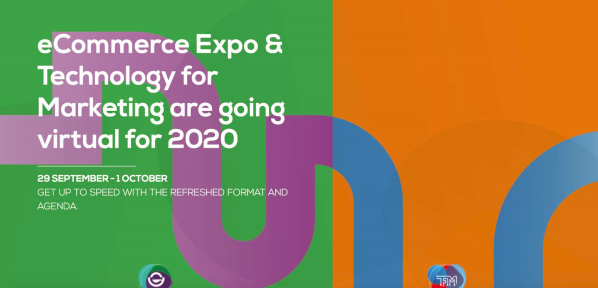 Date​: September 29 – October 1, 2020
Venue​: Online – due to the COVID-19 pandemic
eCommerce Expo is one e-commerce events in 2020 everyone is talking about. Organized in connection with IMRG, it's an event you do not want to miss, especially as a seller on Amazon, eBay, or maybe some other e-commerce platform.
How does this benefit you: There'll be more than 150 leading vendors, twelve conference theatres as well as 250 sessions across three shows consisting of case studies, round table discussions, workshops, as well as self-improving information such as real-world success stories of experts fashioning strategies. Attend these meetings being useful tips on creating killer online marketing strategies.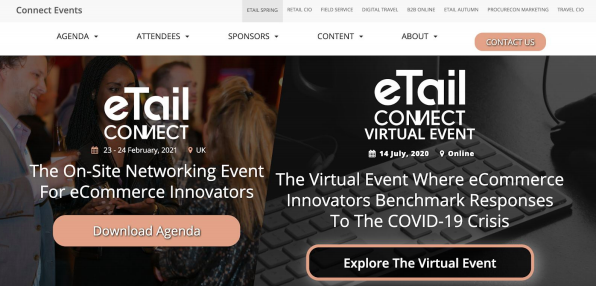 Date​: August 24-25, 2020 / February 23-24
Venue​: Online – An Invite-Only On-Site Forum
This is an exciting conference as it would draw in some of the best online retailers who will give you ass a beginner or someone looking to grow the opportunity to learn how they succeeded and also how you can implement these strategies to become as successful as they are.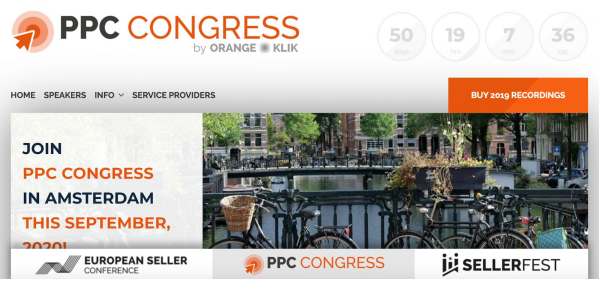 Date​: still in Discussion due to COVID-19 (autumn 2020)
Venue​: Amsterdam, Netherlands
The PPC congress would feature a host of PPC experts, consultants, agencies, and PPC software companies to discuss Amazon advertising. You would be enlightened on some of the best PPC tactics. For big companies, you can meet numerous consultant agencies, most of which can help manage your Amazon budget for advertising.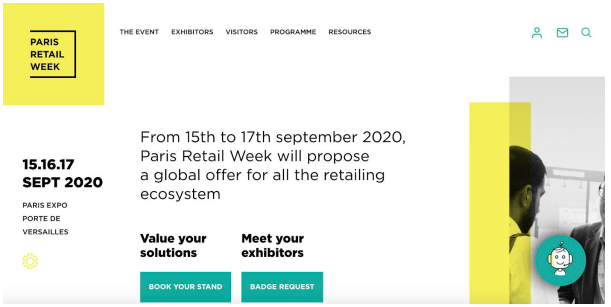 Date​: September 15-17, 2020
Venue​: Paris, France
This is a 3-day e-commerce conference that is strategically designed to touch eight of the biggest problems online sellers face. Some of the challenges to be highlighted here are:
Omnichannel e-commerce
New means of payments
Agile customer experience
Data optimization
B2B marketing
Supply chain
Marketplaces
Marketing innovation
Experts on each field will present all of these problems, and the information here will blow your mind.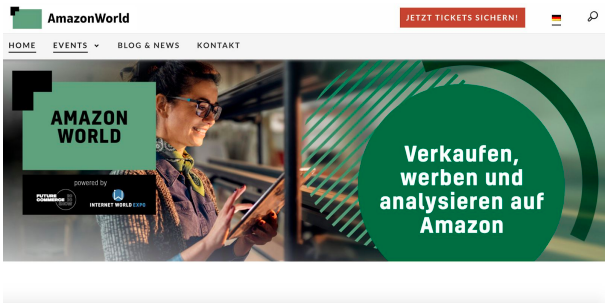 Date​: October 13-14, 2020
Venue​: Munich, Germany
The AmazonWorld convention Germany is a big event primarily so sellers can learn about new solutions from other vendors and sellers on Amazon. This will open your eyes to the wonders of the Amazon marketplace. In case you have seen a slice, you will see much more of what it has to offer.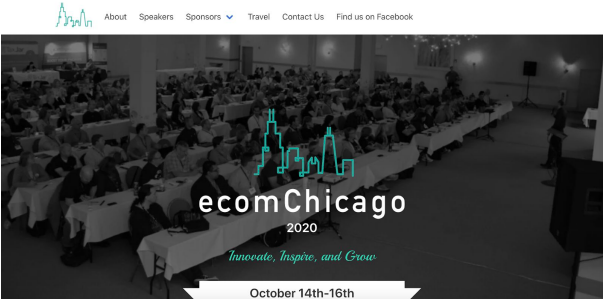 Date​: October 14–16, 2020
Venue​: Elk Grove Village, IL
For those who sell on Amazon and other marketplaces like Walmart Shopify, or even your online store, ecomChicago is the right place to be on October 14, 2020. This three-day conference highlights many industry experts who bring numerous tactics, tips, and presentations that can help you grow your web store. The best part of this event is the availability of software developers giving demos of what they offer, particularly those that can help with the automation of some tedious tasks that can help upgrade your e-commerce sales.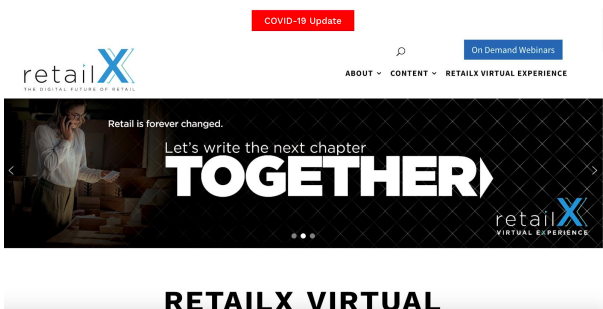 Date​: June 9-11, 2020 – Cancelled for 2020
Venue​: Chicago, Illinois, USA
This event will be rescheduled later in the year as it was canceled due to the COVID-19 pandemic. It is an educational conference promising to touch most of the critical aspects of Amazon Listings and Fulfillment by Amazon.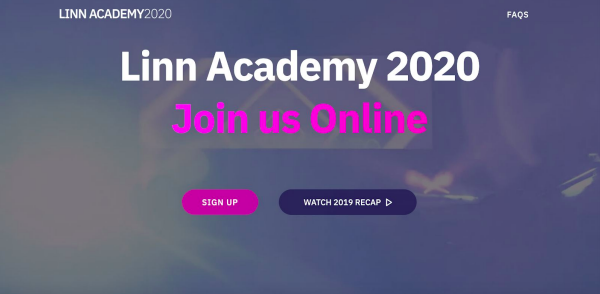 Date​: September 22, 2020 – Cancelled
Venue​: Birmingham, West Midlands, UK
The e-commerce community has to brace itself for Linn Academy because this event is more than just the gathering of professionals, it is also a single day networking event connecting you with over 800 leaders in the industry where you can after then directly learn from them.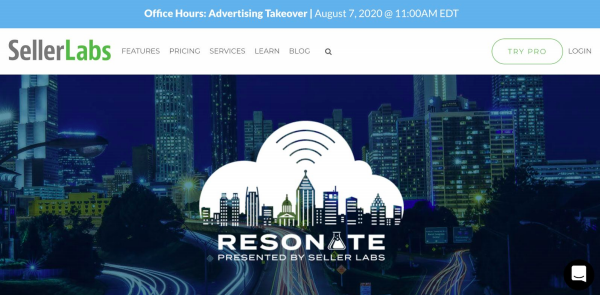 Date​: September 15-16, 2020 – canceled
Venue​: Atlanta, Georgia, USA
This is a hotspot for growth specifically as it highlights the coming together and networking of various Amazon sellers connecting people to information and professionals who can help them grow. The Amazon advanced sellers here have made over $1 million in sales and are hungry for more sales. This platform enables you to connect with these new sellers and understand their mindset, tools, and skills as they enlighten. This is promising to be one of the most important events any Amazon seller can attend.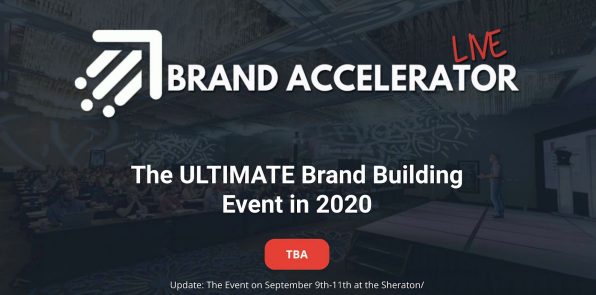 Date​: To be decided
Venue​: To be decided
Brand awareness live is a conference promising to help you become a member of a group of elite tycoons who have a hunger for business growth. The ideal benefit of this event is the creation of a new idea for your business brand, the automation of the moving parts of your business, generating constant leads through the digital market sphere which would help you understand that there is more to understand and take advantage of asides the Amazon platform which is just a stepping stone.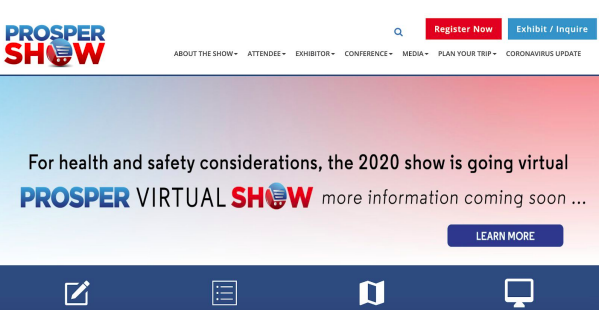 Date​: August 31 – September 2, 2020 – canceled
Venue​: Las Vegas, Nevada, USA
The Prosper Show conference is a developmental workshop that highlights the dos and don'ts that would help sellers improve their online business. For those looking to build a profitable online business, this conference is just for you. It includes service information on inventory software developers, review managers, shopping cart hosts, financing, shipping services, and much more. With an event this loaded, you cannot afford to miss it.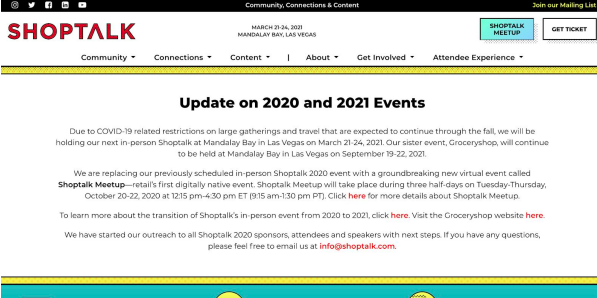 Date​: October 20 –22, 2020
Venue​: Virtual event
This is an event where over more than 8000 retailers come together to talk about the future of e-commerce. There are going to be many e-commerce experts at this event, so brace yourself because the future is now.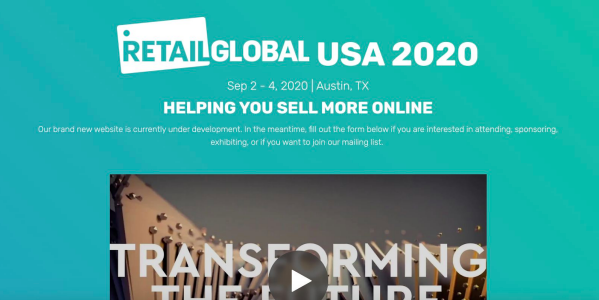 Date​: September 2 –4, 2020
Venue​: Austin, Texas
This is an event all retailers need to attend. For such an event created to improve the industry, you need to be part of it. The founder of Retail Global built one of the largest eBay businesses retailing DVDs and CDs and has a lot to tell you about tackling the market.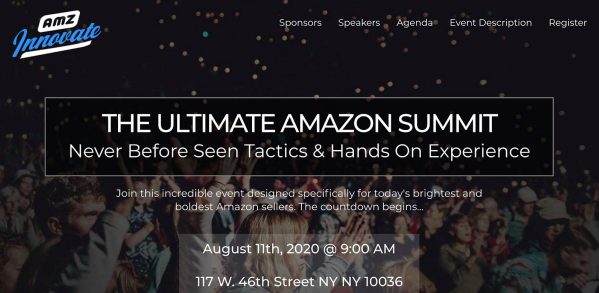 Date​: September 1, 2020
Venue​: New York
There are going to be numerous sellers of different levels coming to this event looking to hear from you and inform you as well because you do not know how important what you have can help and vice versa. In the end, it is going to help all better their Amazon businesses. Relationships are invaluable, and this is what you get here.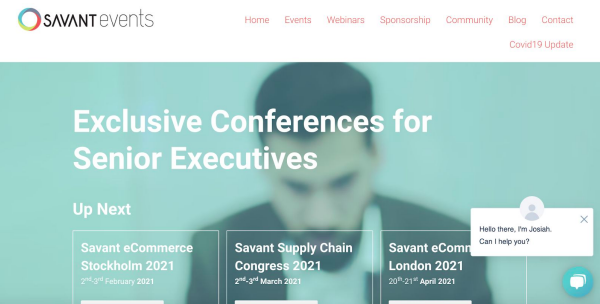 Date​: January 28-29, 2020 – canceled
Venue​: Berlin, Germany
Compared to other events, this is specific. It is a high-end boutique conference. This event features some big players in omnichannel retailing and retailing coming to talk about the journey and all that others need to grow.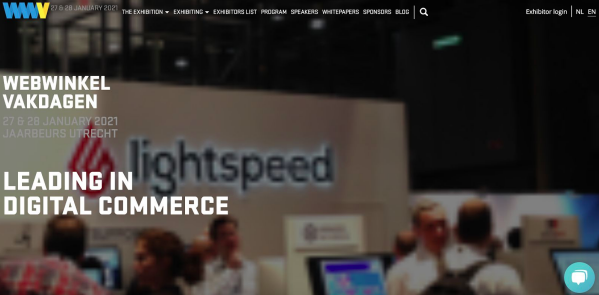 Date​: January 29-30, 2020 – canceled
Venue​: Jaarbeurs utrecht
This is one of the biggest conferences in the Netherlands, bringing together professionals and leaders in the e-commerce global industry. The concept solely focuses on online businesses and e-commerce trends.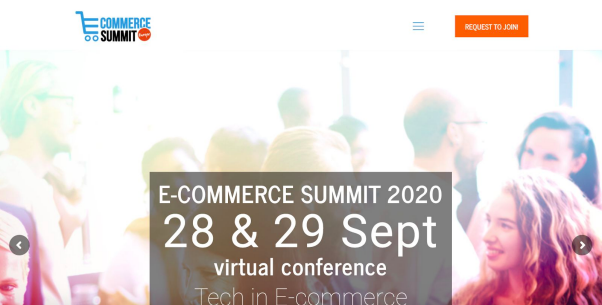 Date​: March 2020 – canceled
Venue​: Vancouver, Canada
This event is dubbed as the best e-commerce and Amazon sellers' event ever. It is power-packed with the biggest names in e-commerce, and with two days, you are going to get enough information to move you to the next level.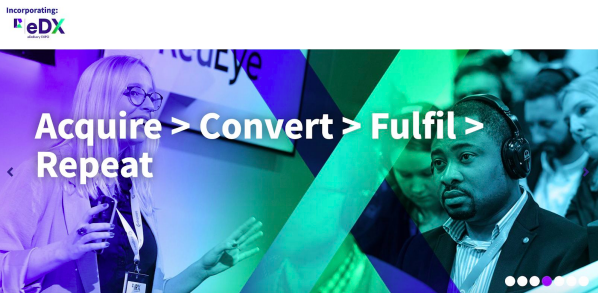 Date​: Postponed – new date would be announced
Venue​: NEC, Birmingham
This event is one with a lot of depth with over 12 years of improving the businesses of new and existing retailers. The hosts have great relationships with leading many leading retailers in Europe, which gives them the chance to bring you the best every year.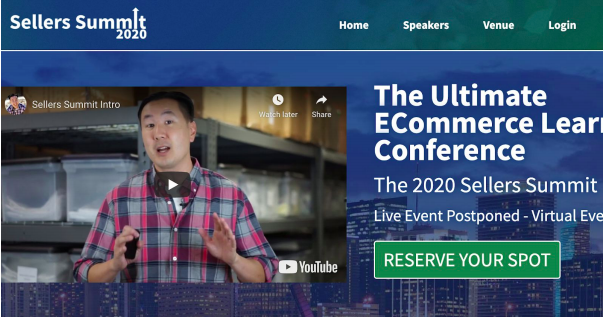 Date​: Postponed
Venue​: Miami, Florida
This conference was initially slated for May 6-8, 2020, but due to the COVID-19 pandemic, it has been postponed indefinitely. This event promises to give you actionable and working strategies to a working online entrepreneurship adventure.
Bottom Line
The e-commerce business is a specific and profitable business that works correctly for those who wish to make a lot of money online. But here's the thing: in this line of business, there is a need for information and versatility, which is where conferences come in. Take out time to attend the ones specific to your needs and enjoy the growth that follows.
Never miss a story from Egrow blog
Your Information will never be shared with any third party.