What is Amazon Subscribe & Save, and How Does It Work For FBA Sellers?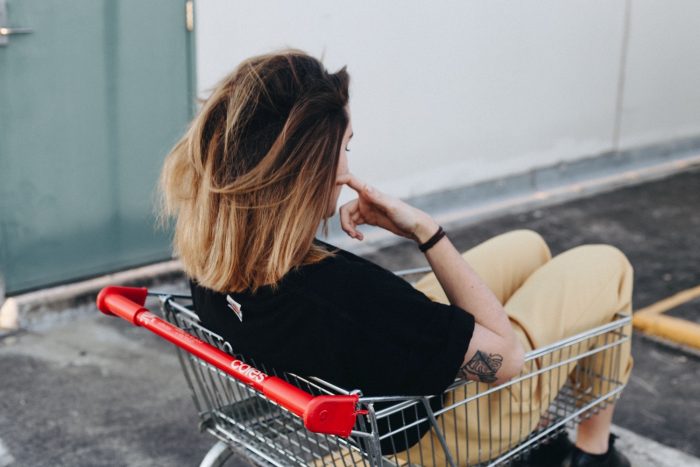 As one of its newest features, Amazon Subscribe & Save is a digital version of a loyalty card, rewarding customers for their regular purchases. The Amazon Subscribe & Save Program is perfect for supplies that are used on a monthly, bimonthly, or another recurring basis. Such products could include food, drinks, toiletries, health products, and so much more!
Purchases on select products can receive a 5% or 15% discount when deliveries are set for regular shipments.
These shipments can be varied by the number of products shipped, their frequency, and the date of shipment. Not only can you receive discounts on price but Amazon Subscribe & Save allows you to receive free shipping on orders as well. Amazon Prime members are also able to obtain up to a 20% discount on some items. 
Amazon's Seller University a great video guide reviewing this new program.
How does Amazon Subscribe & Save work?
Amazon's Subscribe and Save feature is easy to use. All you need to do to begin is to sign up for the service.
First, log in to your Amazon account.

Then, Find the product you're wanting to subscribe to in the

Subscribe & Save Store

.

Once you locate the product, select the quantity you want to purchase.

Then you'll select the frequency, once every one-to-six months, of your delivery.

Finally, you'll submit your subscription.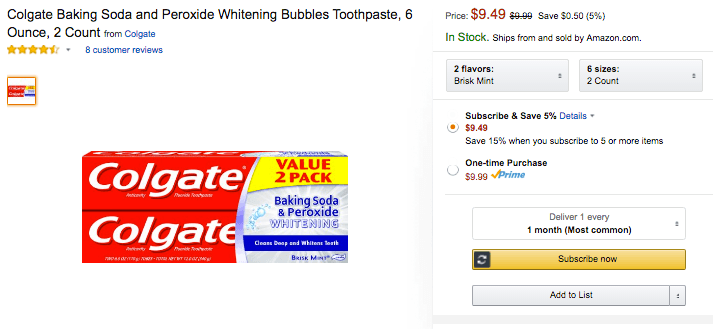 Once you've selected your subscription you are good to go, but don't worry, you aren't tied to any commitment or contract. If you want to make a change to your subscription, you can change your delivery settings, or to miss a delivery, whenever you like.
To amend your settings, click the 'Manage Your Subscriptions' button, find the product you want to edit and then click to confirm it. All of your subscriptions will automatically receive the 5% discount. However, in order to receive a 15% discount you will need to add, at minimum, five separate items to your Amazon Subscribe and Save subscriptions within your account. After your subscriptions are set up, Amazon will send you regular notification reminders via email and will let you know when your delivery will be despatched and how much money you will save from your subscription.
Canceling your subscriptions is quick and easy. All you need to do is find the 'Manage Your Subscriptions' button and choose the 'Cancel Subscription' option. This will provide you the option to confirm the process.
Product Categories in Amazon Subscribe & Save?
Amazon's Subscribe & Save service offers a comprehensive set of product categories to choose from. These items include household products, beauty products, baby products, groceries, and office supplies and allow you to easily find the subscribable products on Amazon's Subscribe and Save options. You can find these items by either searching by keyword or category.
Amazon Subscribe & Save Pros and Cons
If you want to sign up for the Amazon Subscribe and Save feature, but aren't sure if it's right for you, review the following pros and cons of this new feature.
Pros:
Savings

– Products can receive anywhere from 5%, 15%, and even 20% off each purchase.

Convenien

t – For products you generally buy on a regular basis, now you no longer have to remind yourself to buy them, as Amazon Subscribe and Save will do it for you!

Flexibility

– With Amazon's new subscribe feature, you control the frequency of product delivery, anywhere from once a month to once every six months.

Freedom

– One of the most amazing features of this new service is the lack in commitment and contract for this feature. Amazon users can amend or cancel any subscription, at any time.

A Personal Helper

– Parents of children can sign up to for the

Amazon Family

Program, in addition to Amazon's Subscribe & Save program, to receive unique savings and offers. This program includes articles and "nuggets of knowledge" for kids based on their age. As well, this program provides top products for parents, exclusive deals and coupons, and up to 20% off on diapers, baby food, and more. As well, this program offers parents a free baby registry "Welcome Box" and a 15% "completion discount" on this registry. Some of these features can even be shared with family members on their own Amazon Prime account. 
Cons:
Variety

– Not all products are featured on Amazon's Subscribe & Save program, with some categories being quite limited. This can cause new users to settle for alternatives to their current purchasing habits, which could be a benefit.

Inconvenient

– As it currently sits, products can be often marked out of stock, with little notice, so planning on Amazon's reliability in last-minute purchases could no longer be an option on some products depending on the day.

Delivery

– Products purchased on the subscription program are not eligible for Amazon's two-day Prime delivery.

Commitment

– Despite a lack in contract, users must learn to balance their product use to meet the recurring schedule of their subscriptions. Not planning to meet use with delivery schedules can mean you'll have to buy other products until your shipment comes in on its normal delivery date.

Multiples

– Multiples of the same item cannot receive the 5%-20% discount, which means that, if you order several of the same items, you'll only receive a discount on one of the packs.

Value

– With the exclusivity of their subscription-based service, some items are priced higher than what would generally be spent on products.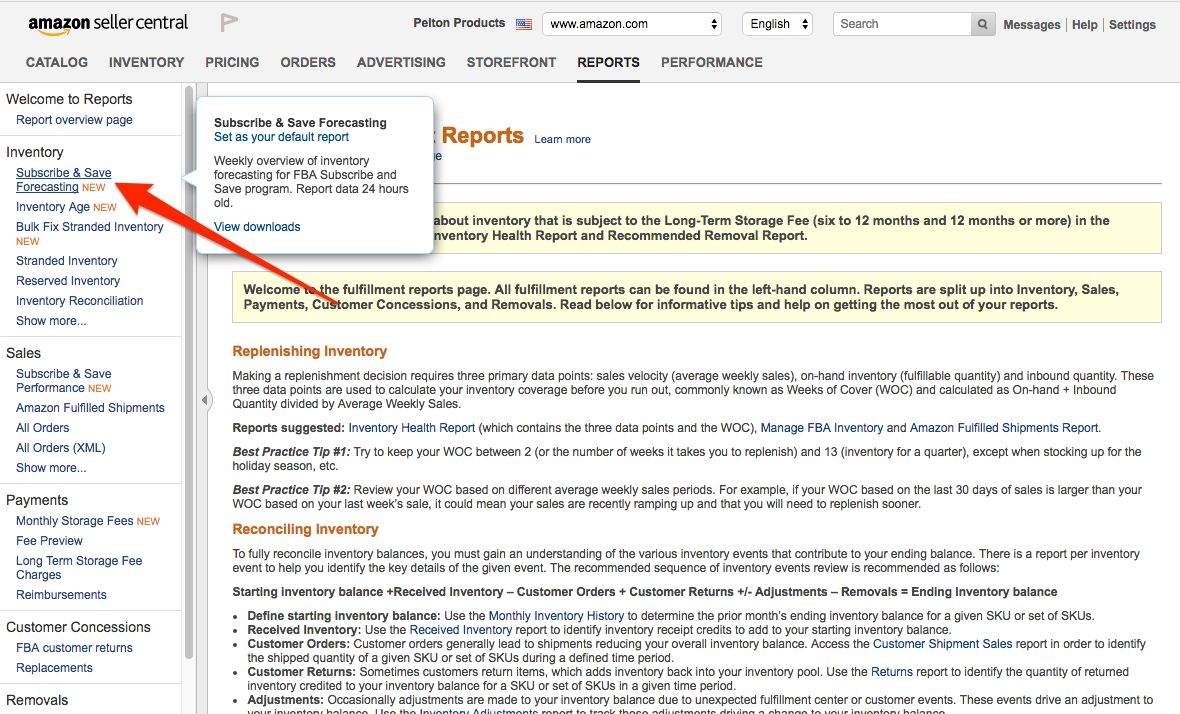 Amazon Subscribe & Save "Hacks"
Although there are plenty of reasons to use, or not use, Amazon's Subscribe & Save program, there are ways to maximize the savings that are offered. Luckily for you, there are more than a few Amazon hacks to get you the savings you are looking for.
Coupons

– Visit Amazon's

Subscribe & Save Coupon

section in order to learn which coupons are available for the products you wish to purchase. Not all products offer coupons. These discounts can be anywhere from 5%-15% on top of the regular subscription discount.

Multi-Item Loophole

– Although multiples of the same product don't receive the discount, you can get around this by adding multiples on each item as separate orders.

Discount Hack

– If the item you are seeking to purchase is out of stock or canceled, reactivating the discount for it will add the discount to your purchase, even if the item isn't included in the bill that order. This can help to rectify the discount being reduced to 5% if only four of your five items are available for delivery.

Newsletter

– Amazon offers a Subscribe & Save Newsletter which includes daily deals and other offers exclusive to their Subscribe & Save members.
Eligibility requirements:
If you are eligible, you can become a member in the Subscribe & Save program by enabling it in your account settings. Such eligibility criteria include your sales history, seller performance, metrics, and other factors. To participate in this program you must, at a minimum, have an FBA account and be in good standing, have feedback rating of 4.7 or higher, and have been selling in FBA for three months or longer.
Users who do not have the feature in their account settings are not yet eligible for the program. You can change that and become eligible by improving your in-stock ratio and overall performance metrics and the Subscribe & Save feature will be added to your account automatically when you become eligible.
Enabling Subscribe & Save in your Settings:
Go to your Fulfillment by Amazon

settings

, locate the Subscription Settings area and click Enable Subscribe & Save.
After reviewing Amazon's FBA Subscribe & Save program information you can go to the

Subscribe & Save

area and begin to add products to the program.
Amazon sellers can also enroll in the program through the

Programs Portal

.
Subscribe & Save orders
Two types of Subscribe & Save orders:
Sign-up orders- These are the customer's initial order they subscribed to for products in the Subscribe & Save program. In order for you to have your products appear as a Subscribe & Save offer, your offer must be the Buy Box offer. You can learn more by visiting

How the Buy Box Works

.
Replenishment orders: These are created automatically depending on the frequency set by the customer. Amazon Subscribe & Save customers can set their deliveries at monthly intervals, from one-to-six months.
These subscribed orders can be seen in the Transaction View of the payments report page.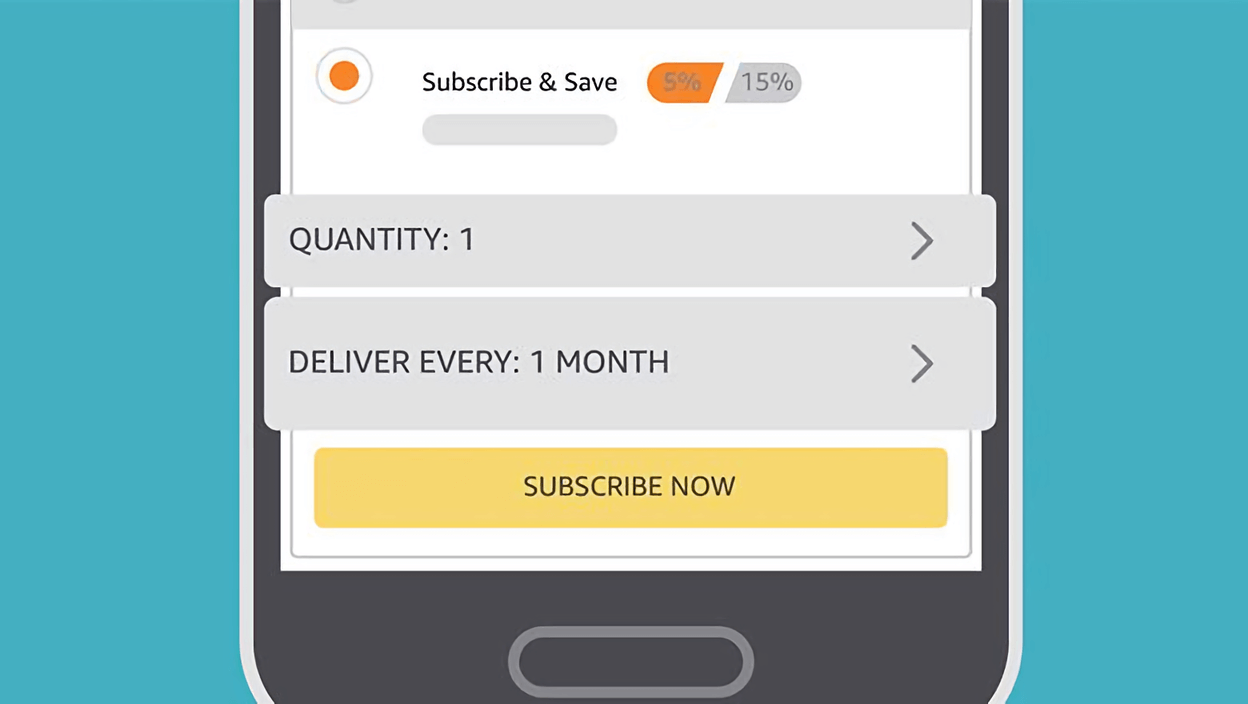 Conclusion and Metrics
Seller performance reviews are ongoing to ensure a positive experience by Amazon customers. When evaluating performance on the service, Amazon reviews such things as one's ability to maintain sufficiency of inventory levels for customer demand, the feedback given by customers, and order cancellations on the program. Poor performance metrics can result in the suspension of your Subscribe & Save offers. As well, you could be suspended from the Subscribe & Save program.
Never miss a story from Egrow blog
Your Information will never be shared with any third party.