Amazon vs. eBay vs. Shopify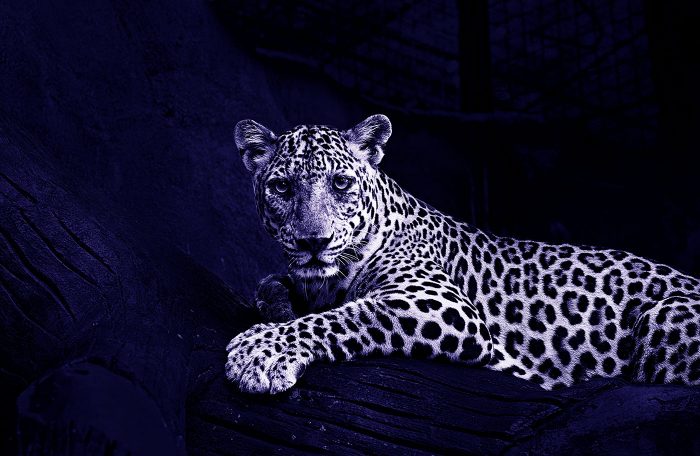 Did you know that a lot of the folks who buy from promotional product sites are actually private label resellers or using online arbitrage?
The best promotional products, the ones that drive the highest demand, should naturally have some commercial appeal. That's why you'll find a lot of the best selling items online also available in university gift shops and bookstores. Promotional product sites really are a great resource when buying custom branded items in bulk if you want to skip dealing with the costs and hassles of contracting with a factory in China.
It's not just retail shops and publishers making money from selling their private label products. Modern internet marketplaces and web stores have made it much easier to create a private label brand for hopeful entrepreneurs wanting to start their first business from home.
Online Marketplaces & Webstores
While mega retail chain stores have taken the place of many brick and mortar businesses in a lot of places, online commerce continues to be one of the last areas for independent enterprise. If you're looking to start a small business selling private label products online, then you have two great options available to you:
Marketplaces: Online ecommerce sites that let you list your products for sale. These include sides like eBay and Amazon.
Webstores: Your own website with an online shop built-in. We'll primarily cover Shopify since it's the most popular for online entrepreneurs today.
Using a Marketplace
The Pros and Cons of a Marketplace
Since eBay and Amazon are online marketplaces, they will share these common features:
Pros:
Anyone Can Get Started: All it takes to start selling is to sign up and list something. No prior knowledge of web design is required to begin.
Existing Customer Base: Millions of people are already shopping on these websites, so you won't have to worry about finding a customer base since people will have a chance of stumbling across your items while they're browsing.
Established Trust: Most online buyers will trust an established online marketplace over a random website, especially if they've used it before.
SEO Authority: Your product listings on major marketplaces will rank higher on search engines since they are hosted on some of the most highly visited pages on the internet.
Manage With An App: eBay and Amazon (as well as Shopify) can be conveniently managed on the seller apps available on your smartphone.
Cons:
Saturated Market: You'll have to compete with everyone else listing items across the website. This means that after you list your items for sale, you'll want to start developing your brand using SEO, social media and/or PPC advertising.
Reviews Count: On marketplace websites, reputation is important. You may have to put up with unfair reviews or compromise on return policies in order to protect your seller rating since you'll be disadvantaged without an established history of positive reviews.
Marketplace Loyalty: Most customers are loyal to the marketplace they like to shop at rather than the individual sellers they end up purchasing their products from.
Harder to Market: Marketplaces prefer to keep email addresses and contact information private. This means that it's harder to promote to customers unless they take some initiative like subscribing to a newsletter or following your brand on social media.
Terms of Service: Marketplaces are not required to list your items on their site as you'd have it. This means that whatever business you decide to do on their marketplace will be subject to the terms and conditions (which can always change).

You might not have known this, but around half of all the items sold on Amazon.com are sold by third-party sellers, including items which are eligible for Prime shipping.
Pros:
Popular Search Engine: Amazon is the most commonly used search engine when it comes to searches with consumer intent. People even commonly use Amazon for price checks before making retail purchases these days.
Easy Fulfillment Options: Amazon created a program called Fulfilment by Amazon (or FBA) that can take care of the stress, logistics, and liabilities of getting all your products to your customers. Products fulfilled by Amazon are also able to be 2-day shipped through Amazon Prime, so they'll get more attention in the marketplace listings.
Shipping Discounts: As an added bonus of using FBA, you'll be able to save a huge amount of money just on shipping when using the partnered carrier options, specifically the discounted UPS rates.
Affiliate Program: Amazon also has an awesome referral program, which means there's already a whole network of people who're incentivized to link customers to your products on Amazon. You can also earn a commission for anything someone buys on Amazon.com when you send people to a listing (either your products or any others) along with a referral link.
Cons:
No Email Addresses: Amazon doesn't share any customer email addresses or other information, meaning you won't be able to promote to buyers without using Amazon's messaging center or including physical promotional materials when shipping items.
Highly Competitive: Even though the marketplaces mentioned are highly saturated, Amazon is the most competitive when it comes to price. You'll be competing against established sellers with a huge economic advantages in terms of supply chain and costs.
No Attribution: Whether it's 1-click shopping, or product pages with the rotating buy box, Amazon.com is designed so buyers will consider purchasing directly from Amazon as a vendor first, regardless of if it's an item listed by a third party.
Buyer-Sided: Like eBay, Amazon tends to side with the buyer in most disputes.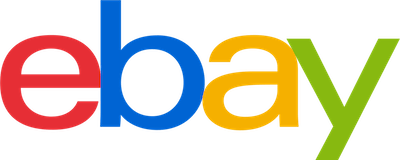 eBay is one of the longest-standing venues that's suitable for taking a first dip into ecommerce. eBay caters the most to people selling individual items, both new and used.

Pros:
Good for Individual Sales: No quantity minimum, so you'll be able to list one item at a time. Sellers will be able to list up to 50 items per month for free, though premium members will receive great discounts on listing fees, etc.
Bidding System: Putting your products up for auction will allow them to potentially sell for an even higher price than retail, though the reverse can happen just as easily.
Easy: eBay is one of the easiest marketplace platforms to use.
Cons:
Difficult Customers: Customer support for eBay is often a bit stressful, and you might have buyers trying to haggle for a discount, even after receiving their items!
Joy-Bidders: Despite eBay's buyer reputation system, it's possible for an auction buyer to win a bid on your item but still fail to pay.
Siding With Buyers: eBay is notorious for favoring the buyers over sellers in disputes.

Unlike the marketplaces above, Shopify is an online webstore builder and web hosting provider. Instead of just listing your items on a marketplace to sell, you'll also have to create the website yourself. Unlike many other ecommerce webstore platforms like Woocommerce, Shopify will also take care of the hosting for you. Of all the available webstore platforms, Shopify has the greatest ease of use for beginners, starting with a Lite plan for only $9 a month.
Pros:
Shopify App Store: Shopify has a whole marketplace of SaaS & ERPs on their app store to help with product acquisition, emails, fulfillment, reviews, SEO, social media, affiliate marketing and plenty more.
Payment Processing: Shopify has its own integrated payment processing, but also works with Stripe and has a point of sale app for businesses making local sales.
CMS: Shopify is a full content management system, so it looks and functions a lot like WordPress on the back-end side of things.
Templates & Themes: Shopify has many customizable themes to choose from.
Cons:
Base Functionality: You'll probably need to install some third party apps from Shopify's app store to gain some basic functions like reviews, even though many are free to use.
So, what's the best option when starting out?
The best option is to use both marketplaces and a webstore.
That's right! Ideally, you should have several marketplace listings along with your own store. There's a lot more work involved, but there's endless rewards to using many sales avenues.
Creating an online store on Shopify (or any platform) vs. selling on eBay / Amazon (or any marketplace) is really a question of two different businesses models that both have their advantages and disadvantages. Here are some of the main things you should consider when making your decision:
1. Traffic Acquisition
Shopify is one of the easiest ecommerce platforms to get started with, letting you create a store that looks decent in only one day's time. But it's important to understand that having a nice looking store with loaded products doesn't guarantee traffic by itself. You'll have to invest time and effort into marketing your store to drive the essential traffic you'll need in those early days.
There are multiple ways to drive customers to your store: Google or Facebook ads, keyword-rich blog posts, accurate product descriptions for SEO, digital community building, and many more. This process to start a webstore will take lots of time and money, whereas on eBay there is already traffic and an audience looking for your products. eBay spends millions of dollars to drive traffic to their site, so you can benefit from that by simply listing your products.
2. Payments & Fees
Shopify's cheapest plan starts at $29 per month, with 2.9% + $0.30 credit card transaction fees when using non-Shopify payments, while no fees are applied if you use Shopify Payments. Shopify's basic plan also comes with the ability to list an unlimited amount of products in your store, so you can experiment to your heart's content!
eBay doesn't charge a monthly fee, though they do charge what are known as insertion fees and final value fees. This means they will charge for each product you list, while eBay also charges you a percentage of final sale value after completed. In addition, there are also fees for choosing longer duration on listings, using multiple categories, or other advanced features. eBay fees can add up quickly to outweigh having no monthly fee for an account.
3. Sales & Customer Retention
The biggest drawback to selling primarily on eBay is that you won't be building a relationship with your customers. eBay is a marketplace of products where customers are driven by finding a product from a seller they can trust. Shopify is a retail webstore where customers are driven mostly by trusting the brand and buying products from the retailers they know they can trust.
So when getting up and running, make sure you do both! Maybe eBay is a great way to get sales in the short-term to build momentum. On the other hand, Shopify (or any online store) will be tougher to gain traction with, but is the more sustainable long-term business model.
Here are the benefits of having your own webstore:
Retaining Marketplace Traffic:
If someone is really impressed with your products, repeat purchases may take place on your webstore. This should allow for better your margins (depending on the marketplace) and even better reviews for your branding. Most importantly, when customers shop on your webstore, the products aren't having to compete with suggested products from other sellers online.
More Brand Exposure:
When someone "Googles" your brand to find out more about your product, the first thing that comes up should be your webstore instead of a marketplace listing to drive in sales. Although you'll want the webstore to outrank any marketplace listings, it's still important for your product listings to be on the front search engine results page (SERP). Populating the SERP for your brand keywords with reputable sites like popular marketplaces will also help to add credibility.
Ready to get started?
If learning about the world of ecommerce marketplace and webstore platforms has gotten you excited to become an online entrepreneur, then getting started is easy! Your first step is as simple as creating your first listing on Amazon or eBay, then developing your brand on Shopify. If you're wondering what kinds of products to sell, do some research and check out the endless selection of items for purchase with our algorithm at Egrow.io
Never miss a story from Egrow blog
Your Information will never be shared with any third party.