How to Find High Sales Products to Add to your Amazon Brand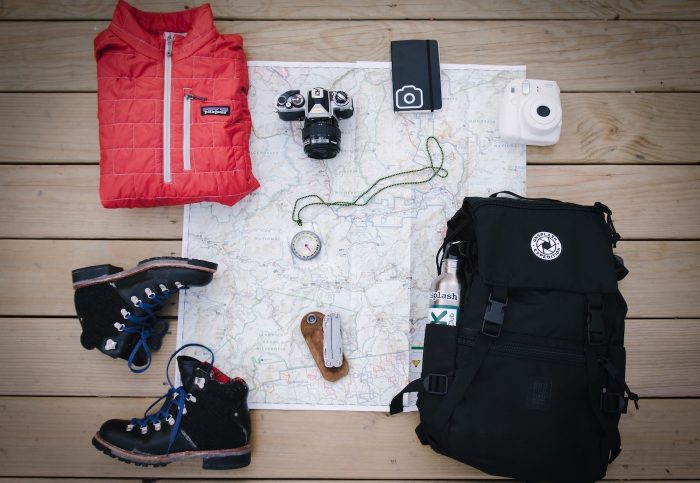 Everyone always says you should create Amazon FBA products around one, cohesive brand; but why?
Brands do very well on Amazon because their customers trust their quality and the company as a whole.  If a customer trusts your product, they are more likely to become repeat customers. If you have many repeat customers, your company does not need to rely heavily on always finding new customers. Customers who trust your brand are more likely to purchase additional products you sell, because they are familiar with your quality and standards.  Below are 5 criteria to think about when you are looking for a product to add to your brand.
Tips for Expanding your Amazon Brand
Quality comes first– When adding a new product to your brand, your quality standards need to be high.  If you are adding a new product to your brand and the quality does not meet the quality of your other products; the new customer will look at your brand and think all products from your brand have similar, low quality.  This will deter customers from shopping the rest of your brand and they will associate your brand with low standards and bad quality.
Eye-catching Packaging–  With all products in a brand's product line, there should be a cohesive theme and style of packaging.  Colors, patterns, and fonts on packaging should all have similar, if not, the same design. Packaging will set the tone for the perceived value of the product.  If the packaging is creative and innovative, the customer will have a perception of the product being higher quality and are willing to pay more. If the packaging is standard or very cheap looking; the customer will think the same about the product.  Packaging changes the perception of the product's quality.
Consistency– Customers expect consistent quality in all of your products.  Having inconsistent quality between different products in the same brand causes customers to lose trust with the brand; therefore, customer retention will lower.  If your main product is high quality, you need to match that quality or else your customers will be disappointed and dissatisfied.
Be Innovative– Staying relevant in a constantly changing market can be difficult and expensive but it is vital.  Take a competitor's bad reviews and use that information to make innovations to an existing product. This drives sales and lets your customers know your brand is at the forefront of innovation.
Niche Specific– It is important that your entire product line is relevant to your target market.  You want your brand to be known as the company are experts in one topic; not mediocre in many topics.  Keep your product line centered around one target market and look to that market for ideas and innovations to capitalize on in the future.
Use Egrow to Find New Products for your Brand!
The best way for Amazon brand to expand is through a cohesive product line that appeals to their target market.  Today we are using Egrow's Amazon Research Database tool to find related products to add to your brand that appeal to your customers!  So let's say your brand sells patio furniture and you want to expand into additional products.  First, you will want to click the category your product is in.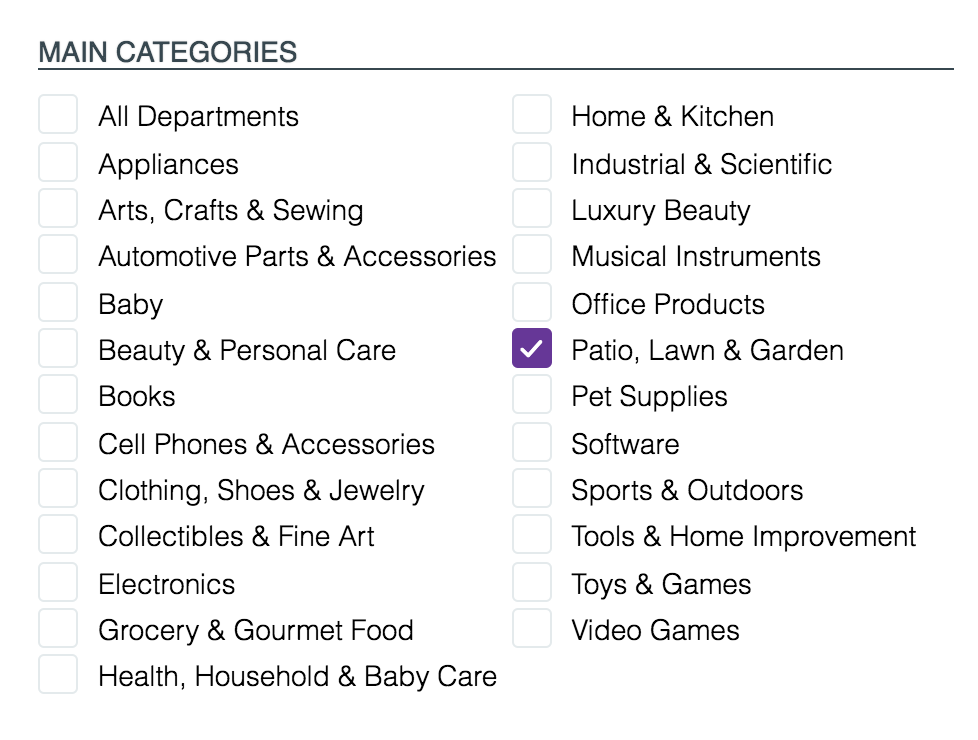 Next, scroll down to 'sub categories' and input your product's sub category.  You will then see a drop down of additional subcategories. This is where you will start exploring similar markets that will have brand-inclusive products.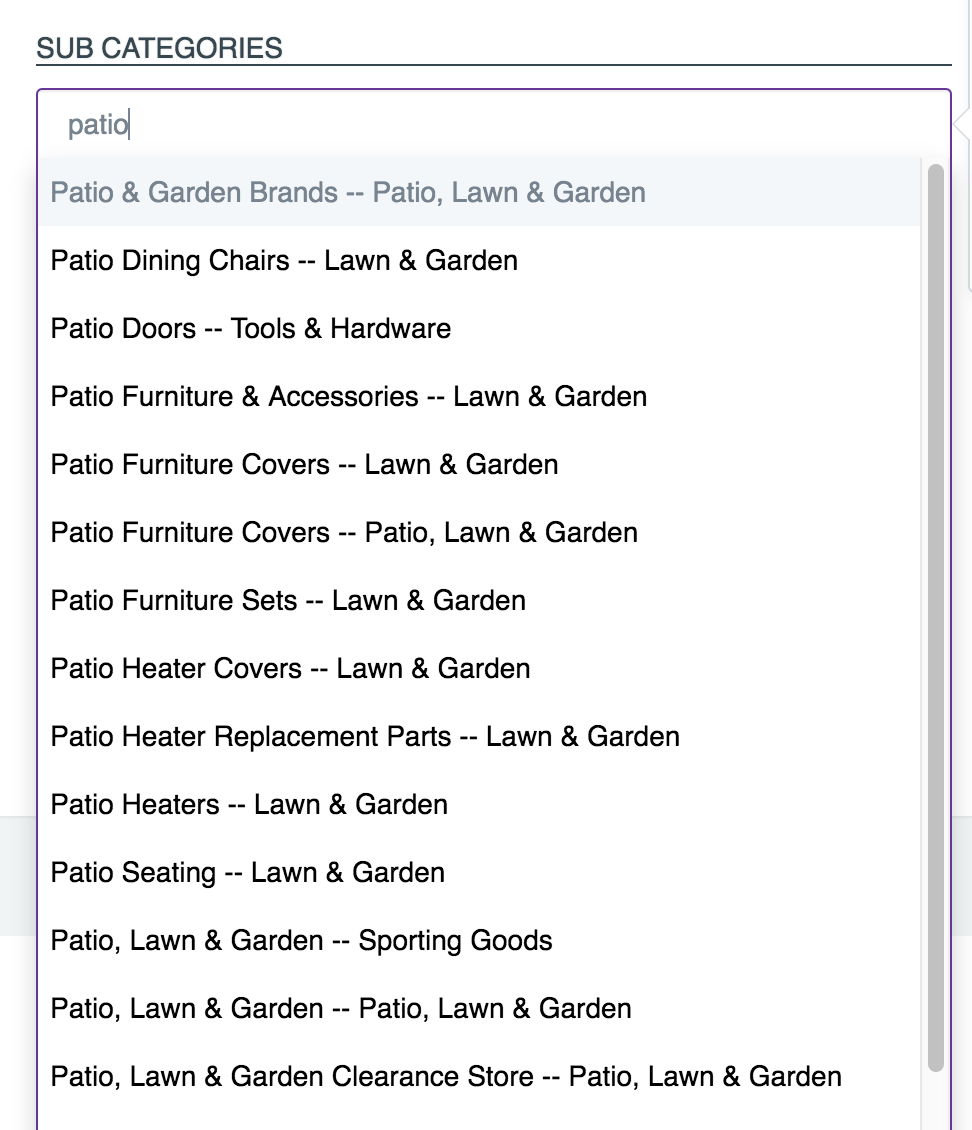 Next, you will input your criteria.  I would recommend starting with fewer criteria and as add needed.  A great way to find very specific products that relate to your main product is adding in the main keyword into the "Keyword" field or "Brand" field.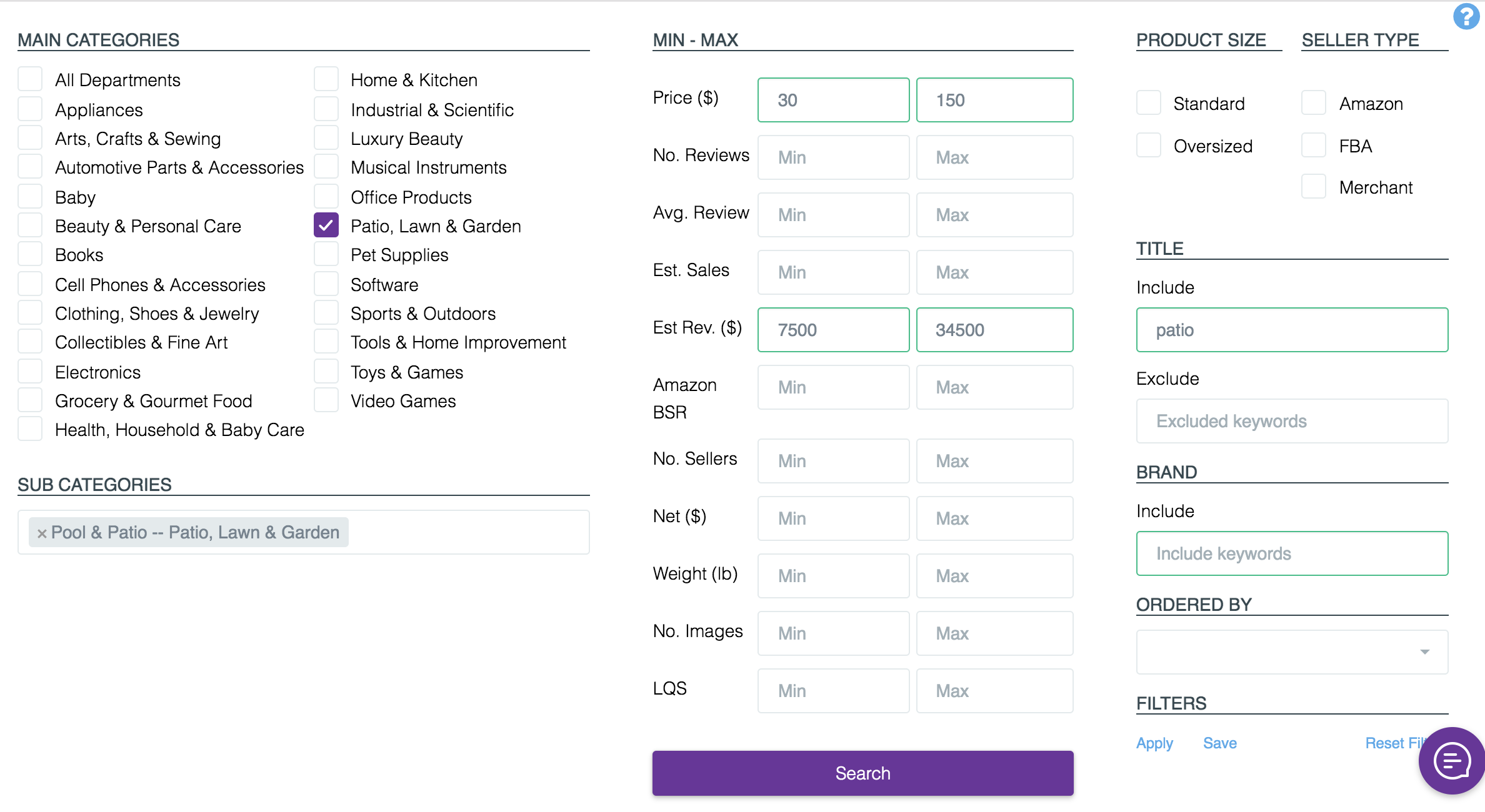 Once your search has populated, you can sort the data based on your desired fields.  Personally, I like to filter by BSR to find hot-selling products, or Revenue to find high sales products.  Do not be afraid to look through many pages; sometimes unassuming, low competition products are a great market to get into.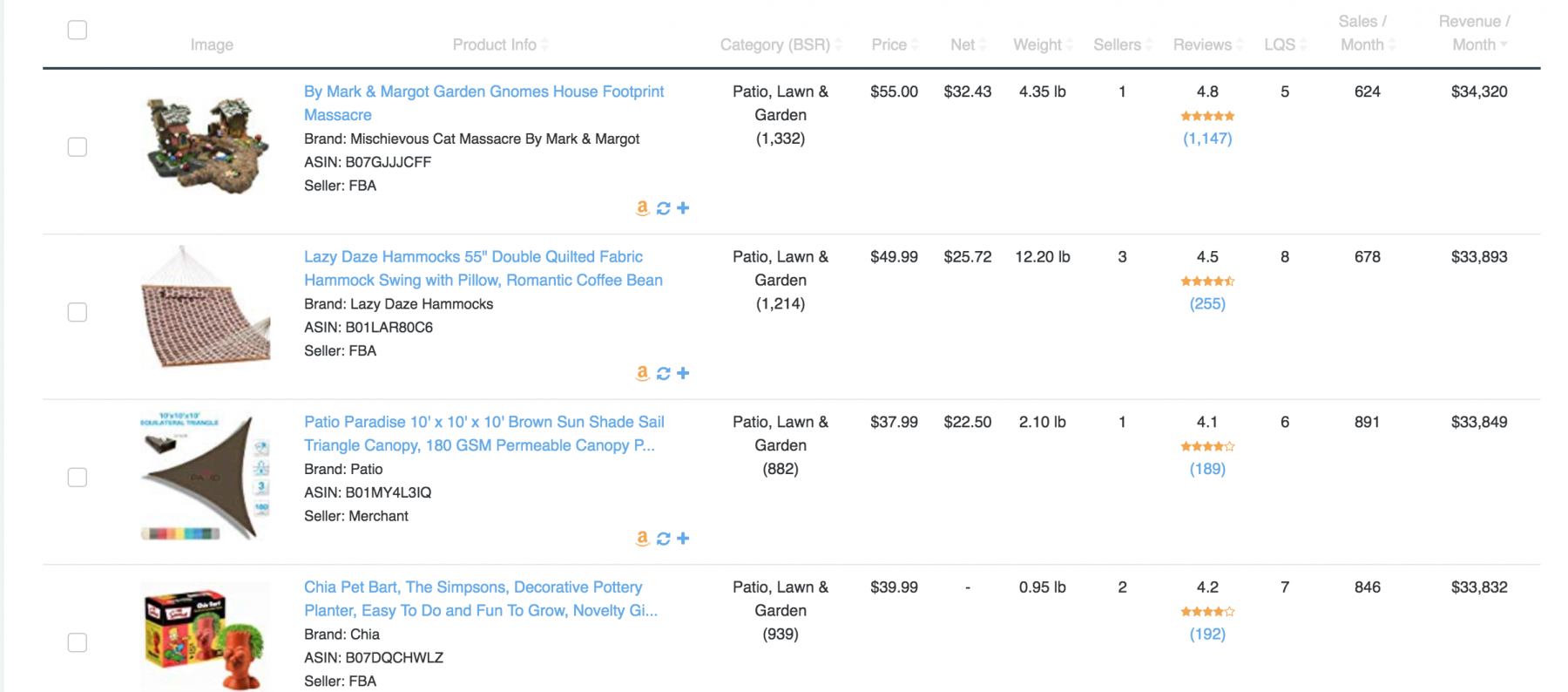 Once you find a product you are interested in, you will want to input the main keyword of that product directly into Amazon and pull up the Amazon Chrome Extension tool.  You can now see the competition level of the market and if there is room for your brand to move into this market.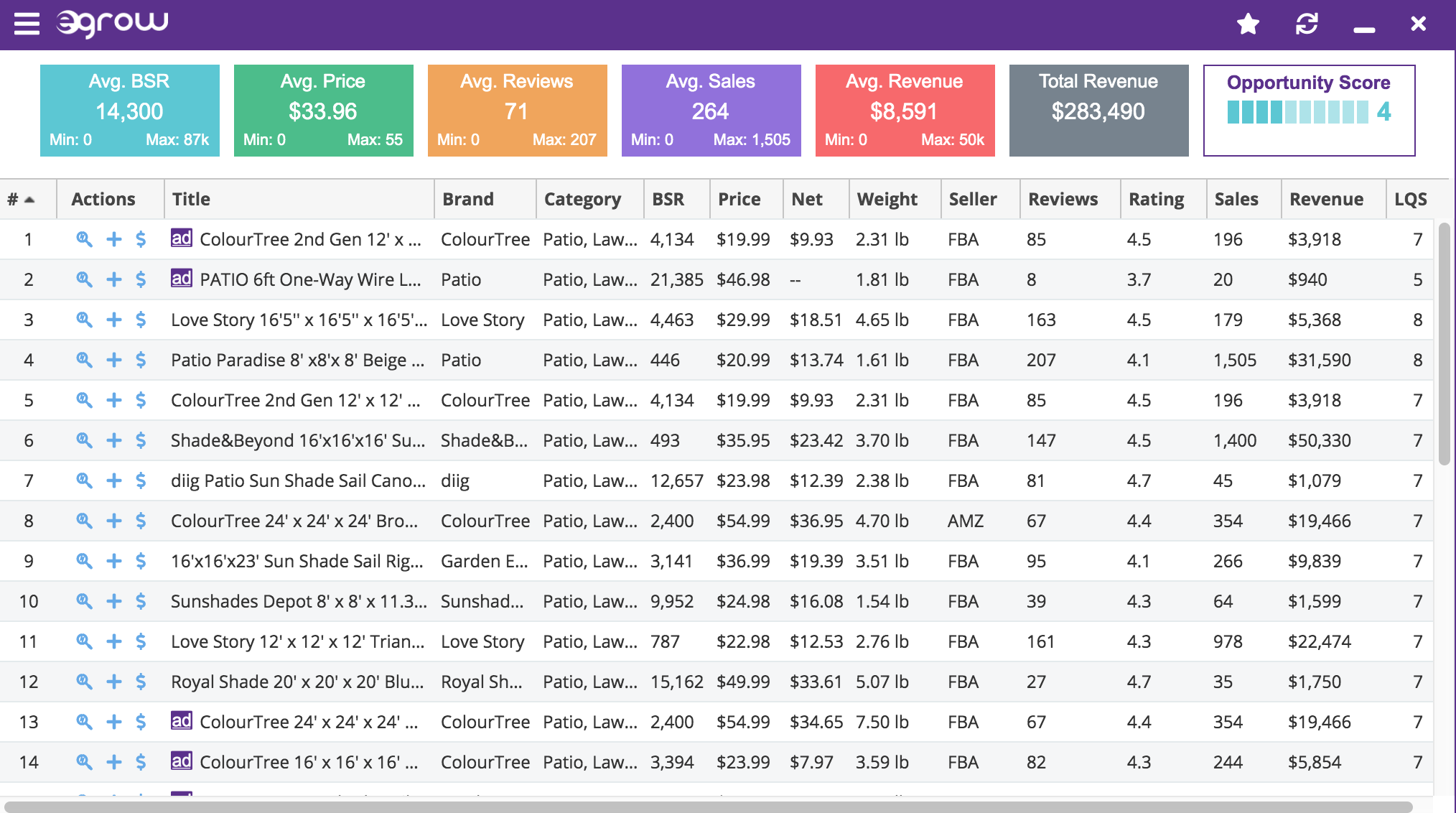 Based on this example, a company with repeat customers who are brand-loyal, could easily expand to this product.  By expanding your product line, you not only engage with new customers regularly but you are able to offer your existing customers new products.  If you plan on expanding your brand I highly recommend using this method of using Egrow's Sub- Category Database Research Tool to narrow down your product search and find great products to add to your brand!
Never miss a story from Egrow blog
Your Information will never be shared with any third party.