How To Remove Negative Feedback On Amazon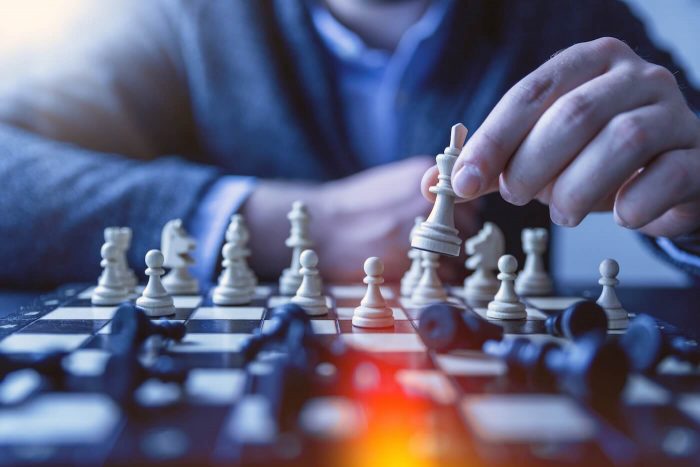 Amazon has over 2 million third-party sellers that account for over half of its sales. With that much competition, Amazon sellers must keep a high feedback rating to set themselves apart, and to stay successful.
Without a great rating on Amazon, sellers won't get a buyer's trust. By scanning feedback ratings on Amazon seller profiles, buyers will determine which seller is the most reliable and trustworthy. Almost every time, consumers prefer to choose sellers with the higher ratings. Especially if they are choosing between listings with similar prices.
Beyond losing a buyer's trust, there are other rules about how negative seller feedback will impact Amazon sales. Here are some of those ways:
Negative feedback lowers your chances of getting the Buy Box. The Buy Box is the 1-Click Buy area of a product page that allows a customer to add items to their shopping cart.
Since many sellers offer the same item, they will have to compete for their item to win in the Buy Box. Getting the Buy Box is important because all sellers want their offer to gain more visibility.
To determine the winning seller of a Buy Box, Amazon determines the seller score is based on customer experience. With each order, sellers either gain or lose points towards their Buy Box seller score. An order received with no reported problems will be worth 100 points, for example.
Negative seller feedback (either one or two star ratings) results in the largest order penalty to your Buy Box. This amount to a deduction of 500 points on your seller score. With the Amazon ranking system, a seller with negative feedback history has almost no chance of winning the Buy Box. This will lower their chances of attracting buyers significantly.
Negative feedback could even result in removal of Amazon selling privileges.
For seller performance targets, Amazon also calculates an Order Defect Rate (ODR). This score is the percentage of orders that received negative feedback, along with other negative customer reactions.
A one or two star rating is considered negative feedback. Amazon says that having an ODR greater than 1% might result in you losing your seller privileges. This means that sellers with more than 1% of orders receiving one or two star ratings could have their seller privileges revoked.
Neutral Amazon feedback will also hurt your seller rating.
Customer feedback that is 3 stars or below will be damaging to your seller profile.
This is because Amazon measures more than a seller's feedback with an average 5-star rating. Your seller profile also includes a percentage of positive ratings from the last 12 months.
Because Amazon only considers 4 and 5 star ratings as positive, any feedback that's 3 stars or less is not good.
Fortunately, the process for handling damaging seller feedback is clear and doable for most Amazon sellers.
Here is a 3-step guide for negative Amazon feedback removal:
If the feedback is against Amazon's guidelines, then request feedback removal.
Getting rid of negative feedback might be as easy as reviewing the buyer's response to see if it follows Amazon's feedback rules. Any buyer feedback that goes against Amazon's guidelines will be removed upon request. This makes sure you, as a seller, are able to maintain a high feedback rating.
Amazon's rules about what counts as ineligible feedback include:
Product reviews. Amazon lets customers write product reviews on a product pages. There is no need for any product reviews as seller feedback comments. Transaction feedback needs to review the service from an Amazon seller, and not a review of the products that they ordered.
Promotional content. Comments and links concerning other sellers or another website is also inappropriate feedback.
Obscene or abusive language. This should be self explanatory.
Personal information. Amazon does not allow feedback that includes any personally identifying information of Amazon's users.
Products listed through the Fulfillment-by-Amazon (FBA) program have even more conditions related to feedback removal. In the FBA program, Amazon will take care of the seller's product storage, order packaging, and shipping, along with customer service. FBA sellers aren't responsible for these responsibilities, so any negative FBA seller feedback relating to these tasks will be removed.

On merchant-fulfilled listings, negative feedback about product condition, shipping, or delivery cannot be removed because sellers are responsible for all those.
If you have negative feedback that violates Amazon's guidelines, or falls under FBA responsibilities, then you should request feedback removal by:
Logging into your Amazon seller account.
Click on Contact Us, and then Customers and Orders on the left-hand side.
Enter your Order ID related to the feedback, then select Next.
Provide all the details below, and include the reason for your feedback removal request.
After you have submitted this request, Amazon will then review your feedback to determine if it should be removed, based on their guidelines.
If feedback not eligible for removal, then reach out to the buyer.
If you have received negative feedback, and it doesn't qualify for removal based on Amazon's guidelines, then your next step would be to reach out to the buyer.
Amazon does allow buyers to remove the seller feedback they leave. If you contact the buyer, and are able to resolve the problem, then ask politely if they would be willing to remove their comments. The buyer may have a change of heart, or be satisfied with your commitment to buyer satisfaction.
Here are some Do's and Don'ts during this process:
Do:
Make this request quickly after the sale. Amazon allows customers only 60 days after leaving seller feedback to decide to remove it. If you wait long after receiving the negative feedback, you may not be able to have it removed.
Apologize to the buyer. It can't hurt to say that you're sorry. Take some time to apologize to the buyer, understand their problem, and then address it the best way that you're able to.
Don't:
Offer the buyer a refund in exchange for removing negative feedback. This is against Amazon's guidelines, and you might actually have your seller account suspended if you attempt this. Instead of sellers offering refunds, Amazon wants their sellers to take the time to understand the problem and address it correctly.
Ask for feedback removal immediately. The first message to the buyer should only include an apology, and ideas for resolving their issue. If you ask for feedback removal too quickly, then you'll give the customer an impression that you don't actually care about their problem. In this case, they may be disinclined to remove their feedback. Try to wait for their response and provide a solution before requesting removal of feedback.
If you need to contact a buyer about their negative feedback, go to your Feedback Manager page.
To respond to negative feedback, follow these steps:
Scroll down and then click on View Current Feedback.
Find the comment from the buyer that you want to resolve, then click on the Resolve button. You'll be redirected afterward to the Resolving Negative Feedback page.
Click on the Contact Customer button.
Select the subject of your inquiry from the drop-down menu.
Type your message to the buyer who left negative feedback.
If you need to add receipts or supporting documents, click the Add Attachment button.
Click on Send Email to send the message to the buyer.
If the buyer responds, then you need to make the best effort to resolve their problem, if it hasn't been resolved already. By solving the issue, you will bring the customer back on your side. Then, you can request feedback removal politely, and get a good response.

If your buyer agrees, and they want to remove their negative feedback, then provide them with the following instructions:
Log in to your Amazon account and find the Your Submitted Feedback page from the account options.
On the Your Submitted Feedback page, choose Remove.
State here why you want to remove the negative feedback.
Then click Remove.
Buyers often submit negative feedback when they feel they were provided poor service. It is your job as an Amazon seller to make them feel better by working to solve their problem. After you have done this, then there's a much better chance your buyer will consider a feedback removal request.
If the buyer doesn't remove the negative feedback, then leave a response for Amazon.
There's always a chance that you won't hear back from the buyer at all. You might send several messages, but still get no response.
If it's clear that your negative feedback is not going to be removed by the buyer, the best thing you can do is to leave a direct response to the feedback on Amazon's site. This way, another buyer who sees your negative feedback will then also see that you made the effort to resolve the customer's issue.
To write a response to your feedback, go to the Feedback Manager and then:
Select View Current Feedback.
Locate the negative feedback, and click Respond.
Enter your response below.
Click the Submit button.

Not sure what you should say? Here are a few more Do's and Don'ts for this process:
Do:
Keep the response professional and short. You will maintain your respectable, professional image without having to go into too much detail. The main readers of your feedback response will be other buyers on your profile who aren't even involved in the issue. Show that you know what you're doing, and others will know what to expect from you.
Here's just one example of what to write: "We are very sorry that our service didn't meet your expectations. We have made changes to the way we operate, in order to ensure that this doesn't happen again. Can we provide any more assistance to resolve this issue for you?"
Don't:
Submit a sarcastic response. You might think it's cute, but you are really only giving buyers an impression that you don't care about the customer's frustration. This gives many other potential customers a good reason not to buy from you.

Negative feedback is not the worst thing that could happen
Maintaining a high seller feedback score is a vital part of being successful as an Amazon seller. All the same, receiving negative feedback is not always final when selling on Amazon. Double check to make sure the buyer's comment doesn't breach Amazon's strict feedback rules. If it doesn't, then look to resolve the situation for the buyer's, and ask them to remove it themselves.
The key aspect is to not let one negative feedback bring you down while selling on Amazon. Take a deep breath, and then address the negative feedback when they arise. Commit to improving your customer service, and thus your appeal, for future customers.
In the long term, a few negative ratings won't be the worst thing ever if you're focused on improving your business. Always make sure you're offering the best possible customer service. With this goal in mind, you should have no trouble doing well in the Amazon marketplace as a seller.
Never miss a story from Egrow blog
Your Information will never be shared with any third party.