Keyword & Niche Research Tool for Amazon and Ecomm Sellers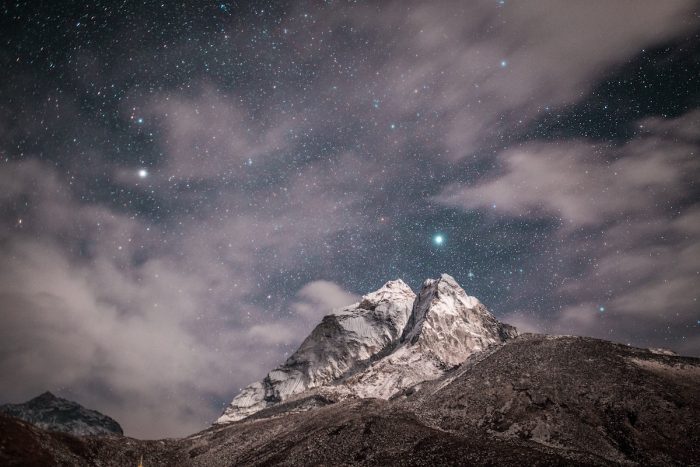 Whatever you are selling on Amazon or any other ecomm platform, the power of having access to profitable keywords is of great value. If you know for what keywords to optimize your product listings you could increase your profit triple times or even more.
Using keywords that have lower competition but enough volume of sales will help you to rank your products faster, easier and cheaper.
But how to find such keywords? How to know what amount of sales and competitors you can expect for certain keywords?
That is exactly what the free software "Keyword & Niche Research Tool" from Egrow will give you.
Egrow is a cloud-based online software made for Amazon sellers. It has a collection of different tools that will help sellers to find profitable product opportunities, discover new niche markets and keywords…and much much more.
The latest feature called "Keyword & Niche Research Tool" has been added to the member area a few days ago. Purpose of this simple to use tool is to generate keyword ideas based on:
The keyword that you enter
The numeric parameters you set
It is a fusion of traditional keyword generators and niche hunter tools. Actually, it is a 2-in-1 software with the set of powerful data collected and calculated by Egrow algorithms.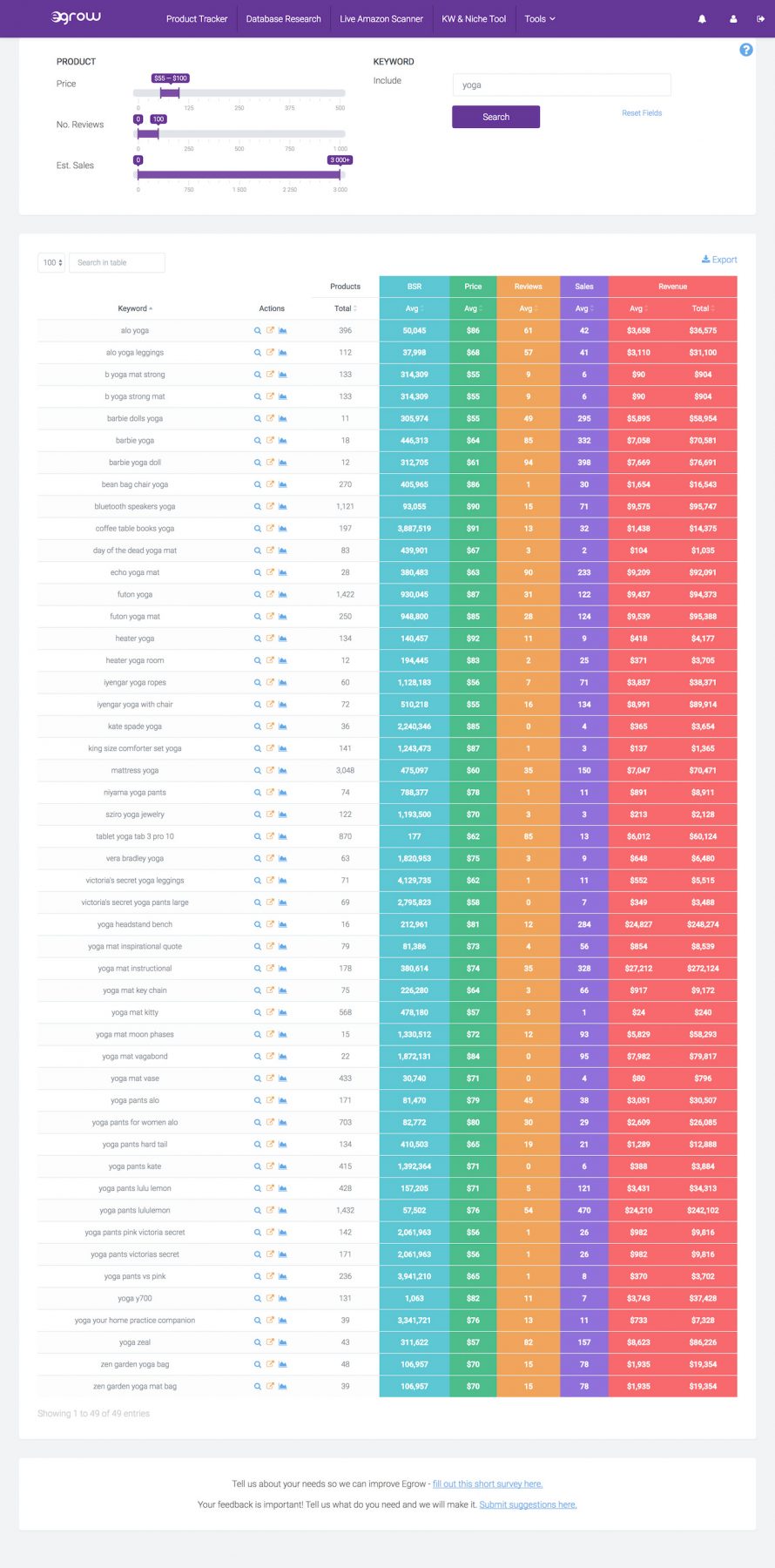 A lot of our clients have asked us to make an alternative to Merchant Words' tool, and there was a group of members asking for the alternative to Jungle Scout's Niche Hunter. That is why we decided to put two tools inside one and satisfy both groups of Egrow's members.
The tool that you can find now inside the member area of Egrow is the basic one. Soon, we will add other filters and the keyword search volumes, but first, we would like to get feedback from our users. Be free to drop us a message at any time by using the contact page here.
There are 3 different ways to use the Keyword & Niche Research tool:
1. You have a keyword in your mind and you would like to generate more related keywords?
Simply enter a keyword in the input field and press search. You will get a list of keywords with important metrics such as average sales, average price, and average reviews.
2. Would you like to search for keywords matching your criteria?
Set the numeric slides to the range which you prefer and hit search. You will get different keywords matching your filters as niche ideas and you can explore them in further detail.
3. Do you want to get the most out of both methods?
Use a combination of numeric and keyword filters to get your desired results. As an example type in the keyword "yoga", set price range to "$20 to $60" and the estimated sales to "300 to unlimited". This configuration will give you all keywords which contain "yoga" as a keyword, where the average price is between $20 and $60 and where you have at least 300 estimated monthly sales.
Understanding the numeric values for the displayed keywords
Every numeric value represents an average of the top 10 ranked products for that keyword. We scan the top 10 products for each keyword and calculate the average price, the number of reviews, sales, etc. Only the total revenue is the sum of revenue for top 10 products altogether and the total number of products for that keyword.
Get Free Access to KW & Niche Tool
With the Basic Free Egrow Plan, you can get access to this software. Register your account here and explore all features of Egrow including KW & Niche Tool.
Don't forget that we build and improve Egrow based on your feedback –  send us a message here at any time.
Never miss a story from Egrow blog
Your Information will never be shared with any third party.