Optimizing Amazon Backend Search Terms, Intended Use, Subject Matter, Target Audience, & Other Attributes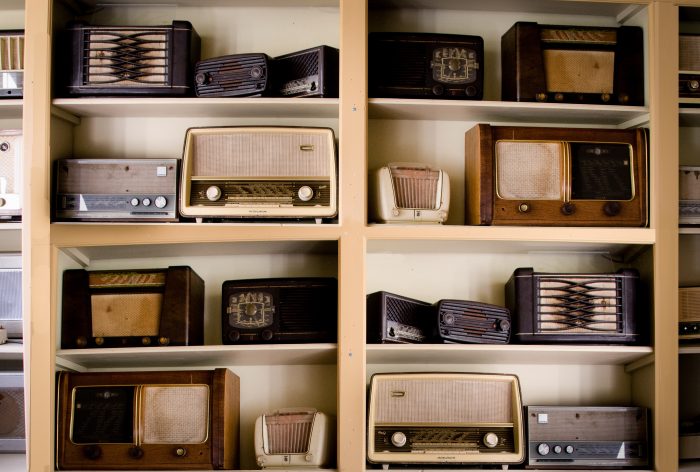 As competition heated up in the Amazon marketplace, sellers must play their best cards on the table if they want to win. Going down the private labeling route is one of the ways to differentiate yourself from competitors.
Understanding Amazon's A9 algorithm and know how to optimize for it will give you an upper hand to rank better in the marketplace as well. Part of the optimization strategy is to provide the correct information for your product search terms, intended use, subject matter, target audience, and other attributes.
Some of you are probably wondering what to write for these fields or might have inserted incorrect attributes. In this article, you will find all your answers so pay close attention.
First, you need to edit your product details. To do so, simply log in to your Seller Central account and navigate to the Inventory tab and select "Manage Inventory" as shown in the image below.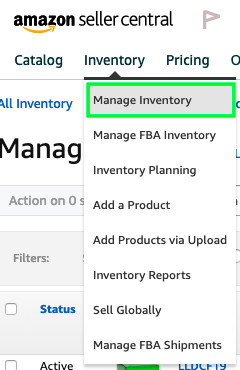 Click on the "Edit" button for the product you wish to enter its attributes. Under the "Keywords & Description" tab, you will be able to find these 5 fields to insert relevant details to help your products reach the right audience.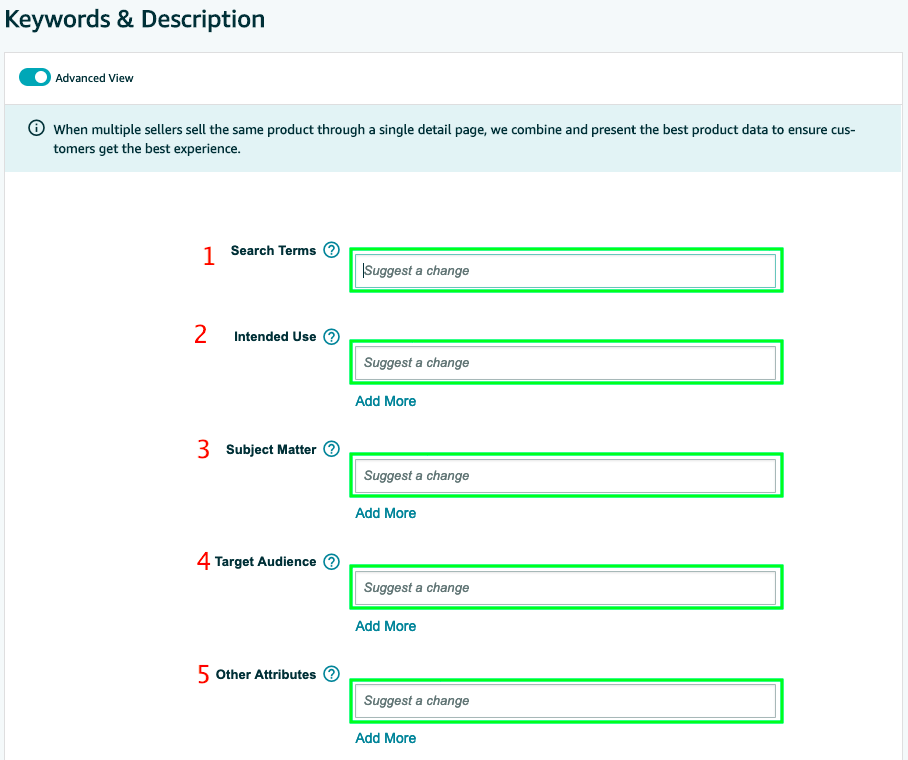 Note that the interface varies across each category so don't panic if you are seeing a different layout. As long as you have these 5 fields then you are good to go. Let's delve deeper into these 5 fields that you need to optimize below.
Search Terms
First, let's delve into using your search terms effectively. Keep in mind that Amazon has a limit of only 250 bytes in total for both US and Europe marketplaces, 500 bytes for Japan marketplace, and only 200 bytes for India marketplace.

You can learn tips for optimizing your Search Terms on Amazon's help page HERE.
The most important factor for this field is keyword relevancy. Sellers should only use relevant keywords for this field and don't just copy and paste a whole lot of keywords in here. Using Egrow's Keyword & Niche Research tool, you can find and determine keywords with low competition yet still have sufficient sales volume. Using these keywords for your backend search terms and Amazon advertising will help you with product sales and rankings.
You can utilize Egrow's Reverse ASIN Research tool to find competitor keywords through products that ranked in organic search results on Amazon. You can decide on which keywords to use based on their value by looking at their sales, competitors, market demand, etc.
Here are a couple of best practices you should follow when writing your search terms:
Stay within the length limit.
Include spelling variations, synonyms, alternate names, and abbreviations.
Don't include and use punctuations, ASINS, brand names, temporary statements (i.e. new, on sale, etc), subjective claims (i.e. best, cheapest, etc), repetitions, and abusive statements.
Pro Tip: To determine sales conversion keywords, download the "Search Term Report" from your advertising reports section (see screenshot below). Keep in mind that you need to be running Amazon ads to download the report.

Once you have compiled a list of primary keywords, be sure to use an online character count tool to calculate the total characters and stay under the length limit. Using multivitamins for dogs as an example, your search terms could be:
"Vegan hemp pea protein powder performance organic daily vitamins fiber minerals chocolate flavor amino acids tasty nutrition high potency fast absorption bodybuilding metabolism athletes gym build muscles gluten dairy soy free FDA approved"
Pro Tip: To check if your keywords are being indexed, you can perform a search in Amazon using a combination of keywords from your backend search terms, and observe whether your product shows up or otherwise. Or a better way is to use this online index checker tool by MarketHustl.
Intended Use
As for the intended use field, Amazon wants to know what activities, locations, events, or conditions is the product intended to be used? This field is simply asking what the product is meant to be used for.
Using vegan protein powder as an example, the intended use would be bodybuilding, yoga, gym, lifting weights, CrossFit or any other activities or events that the product is meant for. There are tons of information on Google to learn about If you are struggling to come up with ideas.
Subject Matter
Let's delve into the third field, subject matter which you can refer to the BTG. What is this BTG and what does it mean? First of all, BTG is an abbreviation for Browse Tree Guide which shows the nodes and classification for products on Amazon. Below is an example of what the BTG looks like and you can find the entire list HERE.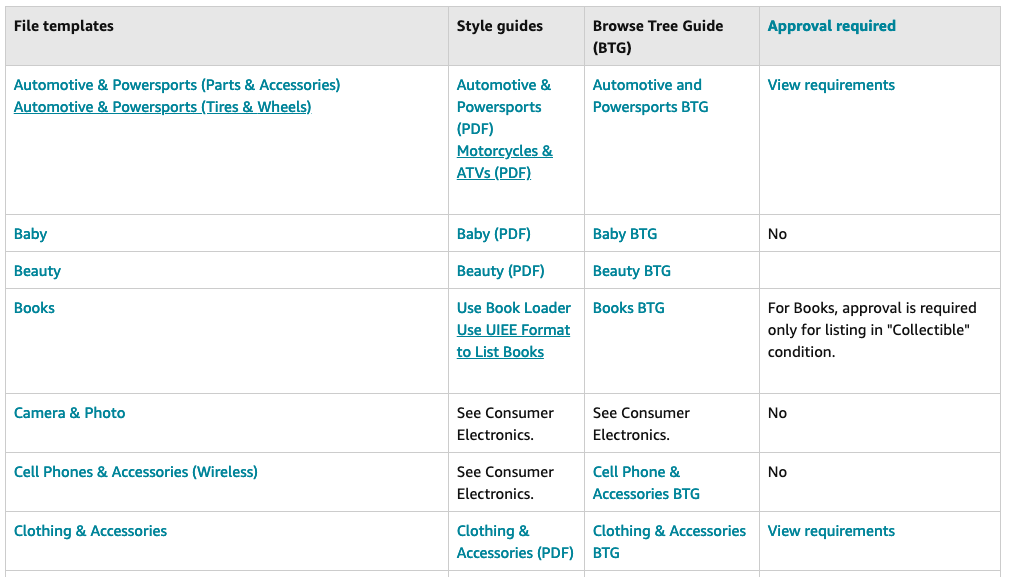 Basically, Amazon wants to know the following:
What is your product about?
What image does your product depict?
Again, using vegan protein powder as an example. Your subject matter would be building muscle, weight lifting, muscle recovery, outdoor activities, sports or any other relevant matter.
Target Audience
To define who your ideal target audience and niche market are, you first need to ask yourself these questions:
For whom is the product intended?
Who uses your product?
It is important that you understand and answer the questions above in order to provide accurate data for Amazon.
For consistency, let's use vegan protein powder as an example. The target audience for vegan protein powder would be bodybuilders, yogis, athletes, fitness enthusiasts, gym junkie or any other audiences along those lines.
Other Attributes
This final field is asking for extra information about the product. Basically, Amazon wants to know the following:
What are the additional attributes of the product?
What generic properties does your product have?
Again, using vegan protein powder as an example, the other attributes would be delicious flavor, smells good, easily mixed, easily digest, easy to scoop or any other relevant information about the product.
Final Thoughts
Once you have figured out all 5 fields and optimized them with relevant information, your products will have increased customer searchability and rank higher on Amazon's  SERP (Search Engine Results Page).
Additionally, understanding all 5 fields allows you to use this data to run advertising on Facebook, Instagram, YouTube, and Pinterest. Now that you have read the article and have all the actionable steps, go forth and execute today! Finally, do drop a comment below should you have any questions for me.
Eugene Cheng is an Amazon business consultant and blockchain enthusiast. He helps aspiring and established entrepreneurs build a profitable Amazon FBA business so they can unlock their true potential. Learn more about him at https://wiseintro.co/freedomprofitsblueprint
Never miss a story from Egrow blog
Your Information will never be shared with any third party.