The Best Way To Deal With Amazon FBA Returns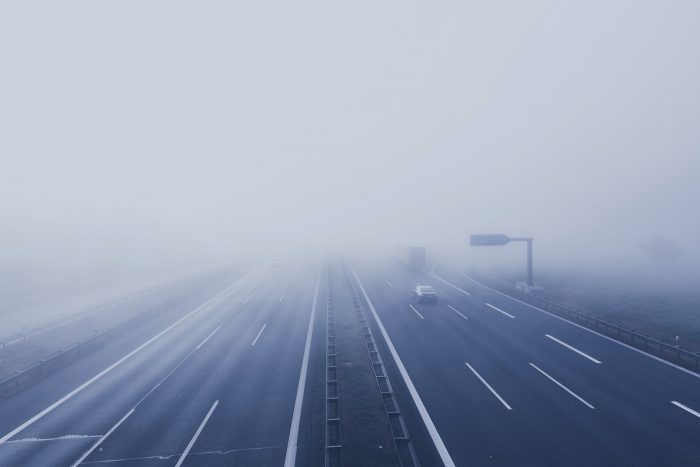 As an FBA seller, you have the benefit of not dealing with returns yourself. That doesn't mean you shouldn't keep an eye out on your account. When it's your money, you should be the one in charge. Learn how to stay ahead of potential money losing issues by learning some quick facts on FBA returns.
Can Items Fulfilled by Amazon be Returned?
Customers normally have 30 days to request items to be returned and have 30 days after that to ship the returned item back to Amazon. This works because Amazon works through the honor system, debiting accounts the cost of purchase, and sales tax, and refunding the customer when the return request is given.
Amazon will provide a shipping label for the customer to send the returned package. If products haven't been returned by 45 days, the buyer is again debited costs and credit goes back to the seller.
*For the holiday season, Amazon will allow customers from November 1st onward to return packages by January 31st of the next year.
You can also setup your automated rules for FBA returns in your account settings, to make the process more automated and reliable: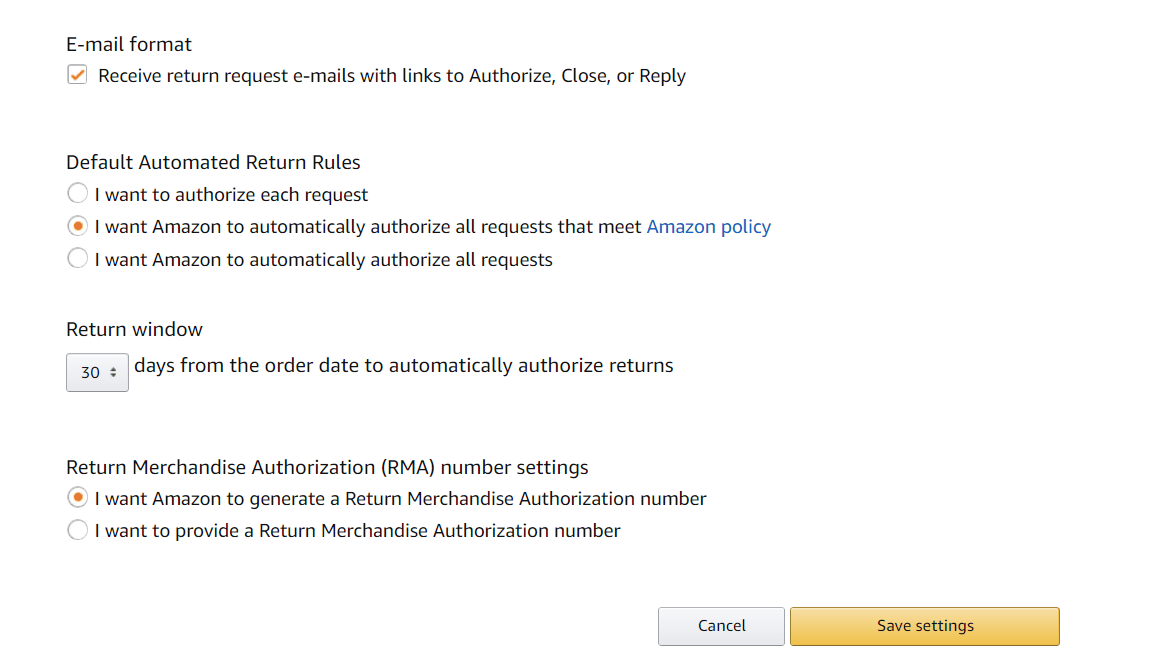 What Happens to Your Amazon FBA returns?
Once the returned item is received by Amazon's warehouse, the customer's returned reason is checked (learn more about these below) and determine whether the item is still sellable.
Returned items marked as unsellable can be chosen by the Amazon seller to be disposed of, but we suggest avoiding this option, as many of these items could be still sellable. Here's how:
Sellable – Items marked as sellable are returned to your active inventory. Some may be worried that their returned "sellable" package may still be unsellable. If so, you can open a removal order to do a manual inspection of the item.
Damaged – Items can be damaged in many ways, and it is possible this damage occurred by Amazon, in one of their FBA warehouses, prior to shipping. If damaged in transit, the fault is either on you for not properly wrapping or protecting the item or it could be on the Amazon warehouse worker for not packing the item properly. Of course, you could have sent an already defective item and any situation where faulty packaging is your fault incurs no reimbursement. Amazon will reimburse any issues caused by them.
Customer Damaged – Customer damage is a package that is opened by the customer and is thus no longer new. It does not mean they "broke" the item. If an item has been marked as "customer damaged" it will not be returned to the seller's inventory. It is possible that packages are marked wrongly and that the customer did not, in fact, open the item. You'll want to use the removal order feature again to get the item sent back to you for resale later on.
Carrier Damaged – Sometimes the shipping company makes a mistake, and these companies, such as USPS, UPS, and FedEx, will reimburse you for these costs of the item from their damages.
Defective – Items obviously damaged, defective, or customer-stated as faulty are marked as defective. In these cases, customers are refunded and the item is returned to the seller's inventory under "unsellable" and is again open to a removal order for your benefit to receive the item for inspection. Customers can use this feature to their advantage and receive free return shipping for items that are actually not defective. In these cases, you'll definitely want to retrieve this item because you can return it to FBA for sale after your removal order inspection. But, be careful. Too many "defective" claims can hurt your metrics as a seller and put you in a possible suspension. When items are not defective but are claimed to be, keep a record of the return notification email and contact the buyer, apologizing for the inconvenience. This will help your feedback from these buyers.
What if the item is marked returned but doesn't show up in my inventory?
Amazon should be monitoring these sort of issues but sometimes, even they can make mistakes. It may happen that your item may not be automatically reimbursed. If this does happen, request an item reimbursement. You can do this by:
First, going to the Amazon refund notification email, logging in, going to the Orders tab and clicking Manage Orders.
Then click Advanced Search and add your order number in the Search Bar.
The following page has your returned items and you will then need to find the Merchant SKU item number of the product you are seeking.
Once you obtain this number, go to the Seller Central page and find the Reports section, hover over it, and click Fulfillment.
Find the Show More option on the left column. Go to the Inventory Event Detail button, paste the item's Merchant SKU number in the Search Bar.
Be sure that the event date includes the date of purchase, or click the Last 365 Days, and click Generate Report. From here you will find all the item's activity.
Once you've done all these steps, open a new Seller Support case with Amazon and let them know how your item was not refunded as intended. Amazon should reimburse you shortly after they complete a review for your reimbursement request.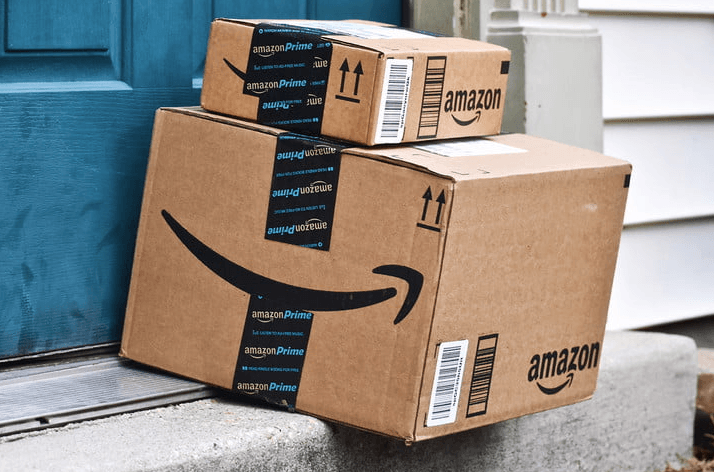 As Amazon makes it easier to return products that your customers are ordering, you will need to adjust to provide the same great customer service, while best handling the returns that you get. Often times, they are impersonal, and unrelated to your level of customer service – sometimes they may just not like the product. Calculate those potential costs in when pricing your goods on FBA and make sure to eliminate any issues that could cause an increase in returns, as they will hurt your seller rating over time if it's something you could have prevented.
Never miss a story from Egrow blog
Your Information will never be shared with any third party.